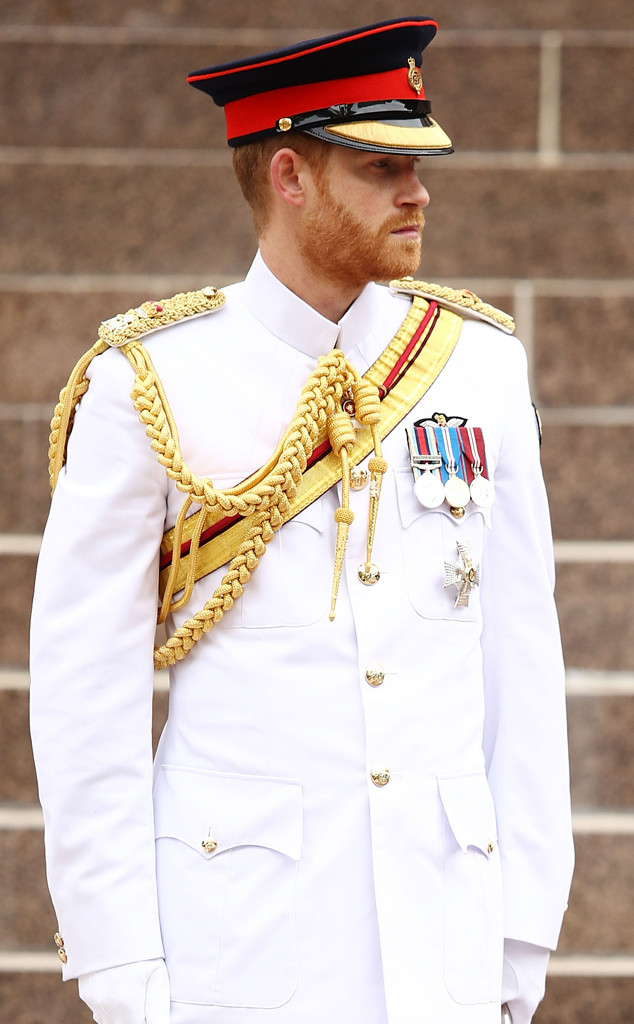 Ryan Pierse/Getty Images
Like grandfather, like grandson.
An old photo of Prince Philip resurfaced over the weekend and it turns out he and Prince Harry probably could have been body doubles. That is, of course, if Prince Harry were alive in 1957.
Nonetheless, Getty Images photographer Chris Jackson proved the genetic similarities between Prince Philip and Prince Harry in an Instagram photo he posted on Saturday. The first picture shows the 97-year-old on the cover of Paris Match magazine during a trip to Russia. The second photo is of Prince Harry during his royal tour in Australia posing at the ANZAC Memorial. In both photos, the royals wear very similar military clothing.
"Whilst today it's very much a 'Modern Monarchy' it's these historical reference points that make photographing the Royal family so unique and remind you of the centuries of tradition that remain at their core," Jackson wrote in part of his Instagram caption.