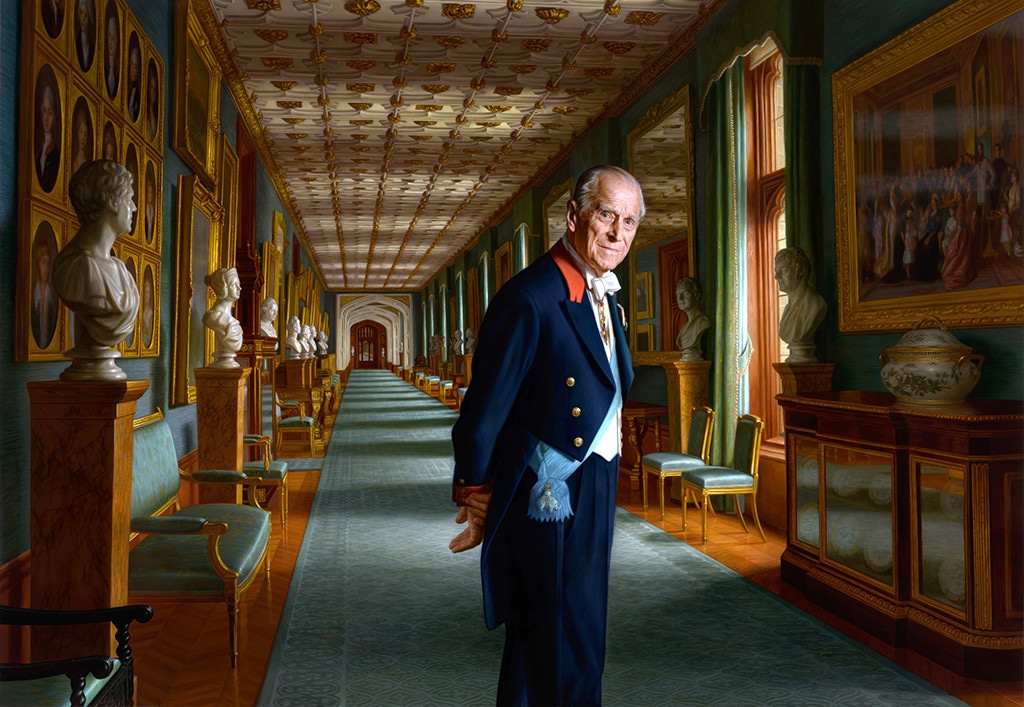 Ralph Heimans/Buckingham Palace/PA Wire via Getty Images
Prince Philip is signing off from royal duties with one special portrait. 
The 96-year-old Duke of Edinburgh announced in May that he would no longer carry out public engagements beginning in the fall. As the year marks the end of a chapter in his life, the royal is looking forward to the future with help from a newly painted portrait by Australian-born artist, Ralph Heimans.
Against a backdrop of The Grand Corridor at Windsor Castle, the royal was captured sporting a sash of the Order of the Elephant, Denmark's highest-ranking honor.
"I feel very fortunate to have been given the opportunity to paint Prince Philip and hope the portrait does justice to his unique character," the artist said.  "Aesthetically, the natural light and heritage backdrop of the Grand Corridor at Windsor Castle provided a compelling mood. I hope people enjoy the work as much as I enjoyed producing it."
The portrait also has a special location in Windsor Castle's grand corridor. The Tapestry Room, located at the end of the walkway, was where Prince Philip's mother, Princess Alice, and maternal grandmother, Princess Victoria, were both born.
His sash with the Danish honor is also significant for Queen Elizabeth II's longtime love as he was born into the Greek and Danish royal families before becoming a naturalized British subject in 1947. 
While he may no longer be carrying out public engagements, Prince Philip certainly still looks every bit as regal.