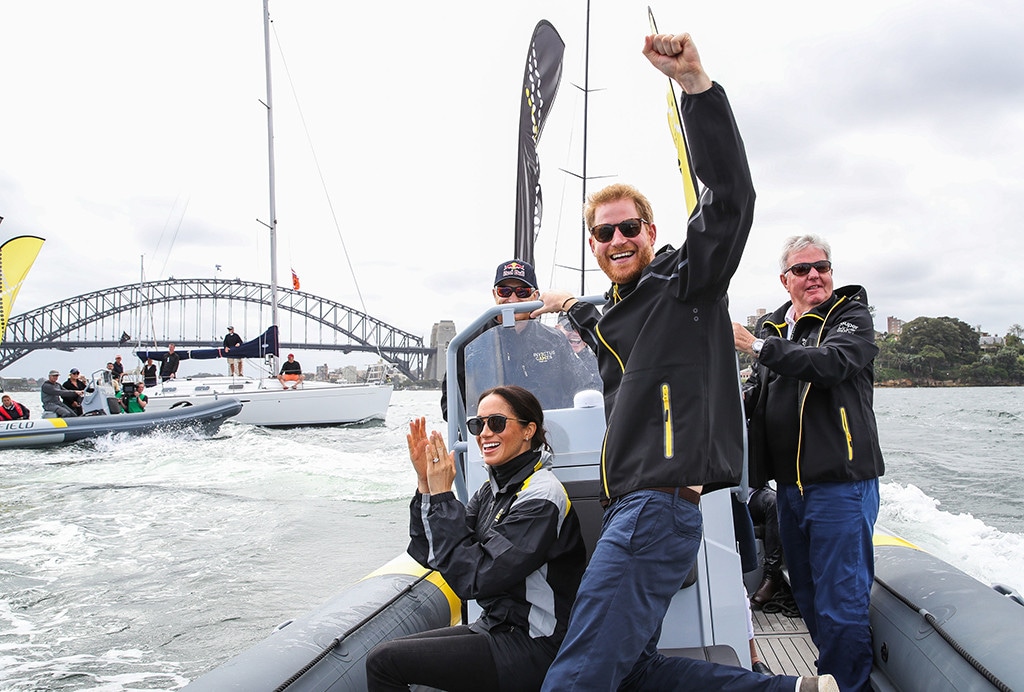 Chris Jackson/Invictus Games Foundation/PA Wire
Meghan Markle joined Prince Harry at a couple Invictus Games events in Australia on Sunday but skipped one, after it was revealed the pregnant Duchess of Sussex would cut back her schedule.
The couple are on their first joint royal tour, a 16-day visit to Australia, New Zealand, Fiji and Tonga, and Kensington Palace announced hours after they began their trip last week that she was expecting their first child. Since they started, Meghan has joined Harry in attending their scheduled 76 public events, including the opening ceremony of the fourth annual Invictus Games, the Paralympic-style competition he founded, which ran late on Saturday night.
"After a busy program, the Duke and Duchess have decided to cut back the Duchess's schedule slightly for the next couple of days, ahead of the final week and a half of the tour," Kensington Palace said in a statement on Saturday.
A royal source told reporters that Meghan was "not sick, just tired," adding, "We have to try to pace her. We have to make sure she is well paced and not overdoing it. She had a very late night last night...She wants to do everything, but Prince Harry is encouraging her to pace herself."
On Sunday morning, Harry left Meghan behind to rest some more as he set off to present medals at an Invictus Games road cycling event. However, she did join him on a 40-ft Hanse 400 yacht on the choppy seas to watch an Invictus Games sailing race in Sydney Harbor that afternoon.
Meghan and Harry both wore Invictus Games windbreakers, dark pants and sneakers—him in gray Adidas and her in white Vejas, marking their most casual public looks since their May wedding.
Chris Jackson/Invictus Games Foundation/PA Wire
The duke and duchess were all smiles at the event and got big hugs from Team USA. One of the sailors lifted Harry up in a big bear hug. The duke then gently discouraged him from embracing his pregnant wife the same way.
Team Australia won the race.
Earlier in the day, Meghan accompanied Harry for a lunch reception with Invictus Games athletes, hosted by Australian Prime Minister Scott Morrison.
Paul Edwards/The Sun/PA Wire
She wore a black turtleneck, black jeans, a white striped L'Agence blazer and black Aquazzura Deneuve bow pumps.
Paul Edwards/The Sun/PA Wire
At the event, the two also met kids from the Kookaburra Kids charity, who support children living in families affected by mental illness.
Paul Edwards/The Sun/PA Wire
Meghan and Harry are still scheduled to travel to Fraser Island, off the coast of Queensland.
On Monday, their engagements include a visit to Lake McKenzie and Kingfisher Bay.