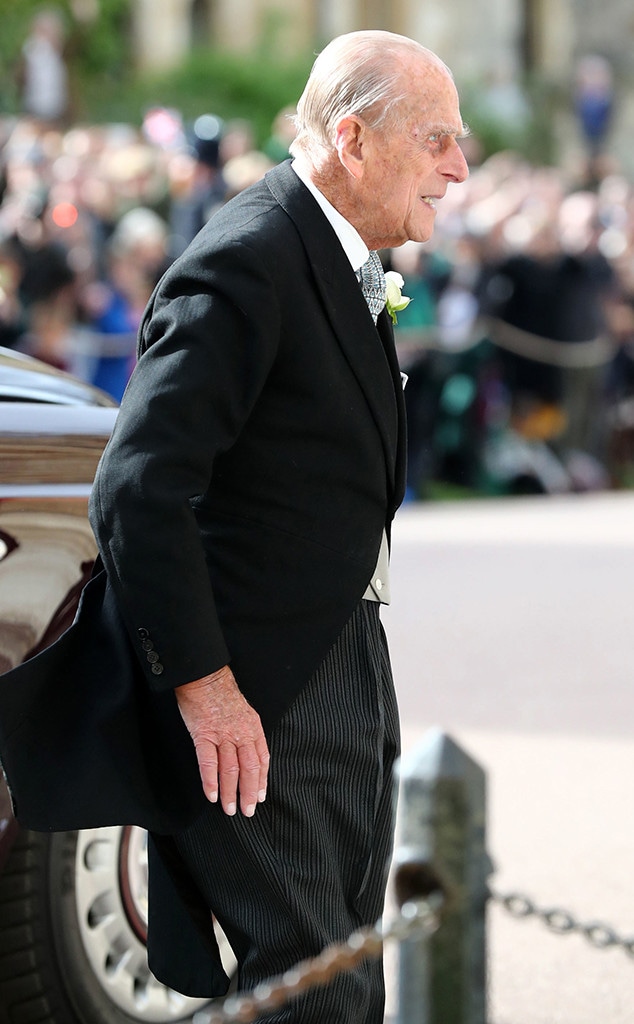 Shutterstock
Despite rumors that Prince Philip would miss Princess Eugenie's wedding, the 97-year-old Duke of Edinburgh got to watch her walk down the aisle.
Back in April, Philip underwent a hip replacement surgery. Following the previously scheduled procedure, his spokesperson shared in a statement, "He is progressing satisfactorily at this early stage. His Royal Highness is likely to remain in hospital for several days. He is comfortable and in good spirits."  
While he still made it to Prince Harry and Meghan Markle's wedding, both Prince Philip and Queen Elizabeth II missed Prince Louis' christening. 
A source previously told People Prince Philip's decision to attend Eugenie's wedding would be a last-minute move. "He does what he wants," explained the source. "He made a supreme effort for Harry. I would be very surprised if he did go, because he is so estranged from Fergie. I think he will decide at the 99th hour."
His relationship with former daughter-in-law Sarah Ferguson, Duchess of York is a notoriously sore subject for Prince Philip, but as another outlet pointed out, his attendance is not vital for such an occasion.
"There's not a three line whip on these family occasions," The Telegraph reported. "Not unreasonably, when you consider his age, the Duke of Edinburgh will decide on the morning of the wedding if he's going to be there. He now very much operates on a 'wake up and see how I feel' basis."
Tim Rooke/REX/Shutterstock
He's not the only member from the royal family to attend. Prince William, Kate Middleton, Meghan and Harry were also there. The Queen and Prince Charles attended the big day as well as did the bride's sister, Princess Beatrice, and her parents—Prince Andrew, Duke of York, and Sarah Ferguson, Duchess of York. Prince George and Princess Charlotte were even in the wedding party, serving as page boy and bridesmaid, respectively.