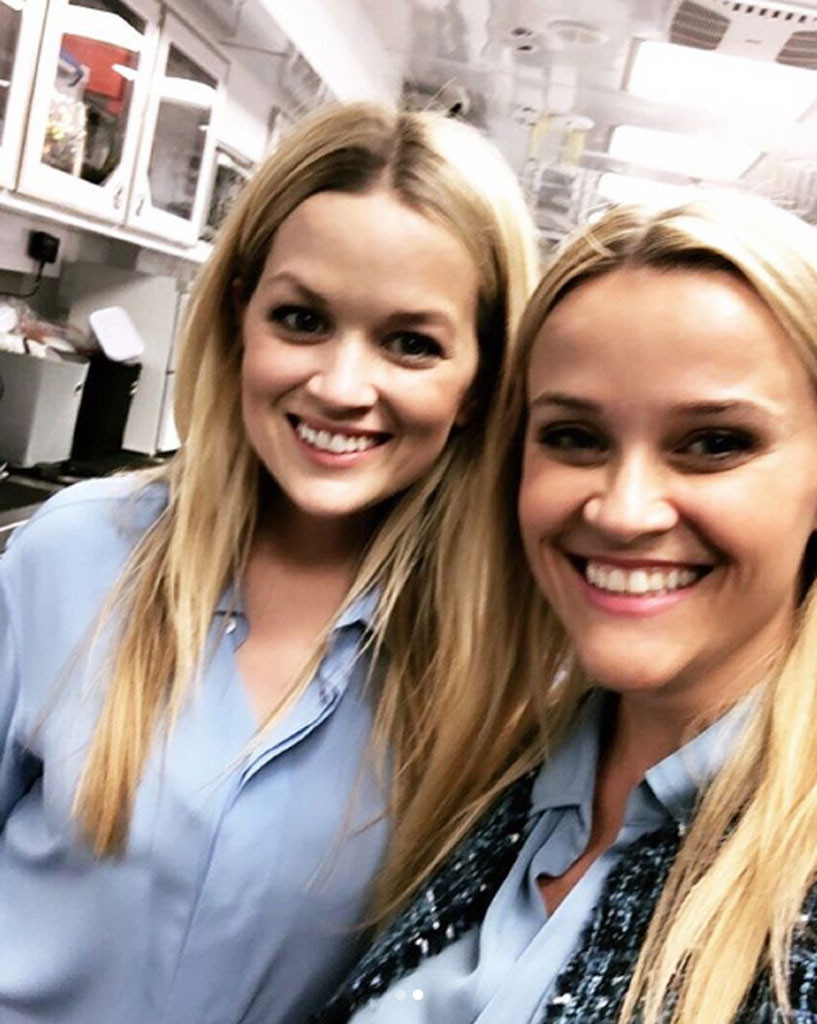 Instagram
Reese Witherspoon has an identical twin and this is no big little lie.
Witherspoon and her lookalike Marilee Lessley aren't identical due to genetics, but rather by some heavenly coincidence.
The Big Little Lies star introduced Marilee to her followers in an Instagram video with the utmost enthusiasm. "Okay guys I want to introduce you to someone who has been working with me for years," she said. "This is Marilee and she's my double. Don't we look alike?!"
Marilee then chimes in: "We do. We totally look alike."
According to the Legally Blonde actress' Instagram caption, she and Marilee have worked together on five movies together, and now the doppleganger is bringing her talent to Monterey, Calif. as Madeline Mackenzie's double.