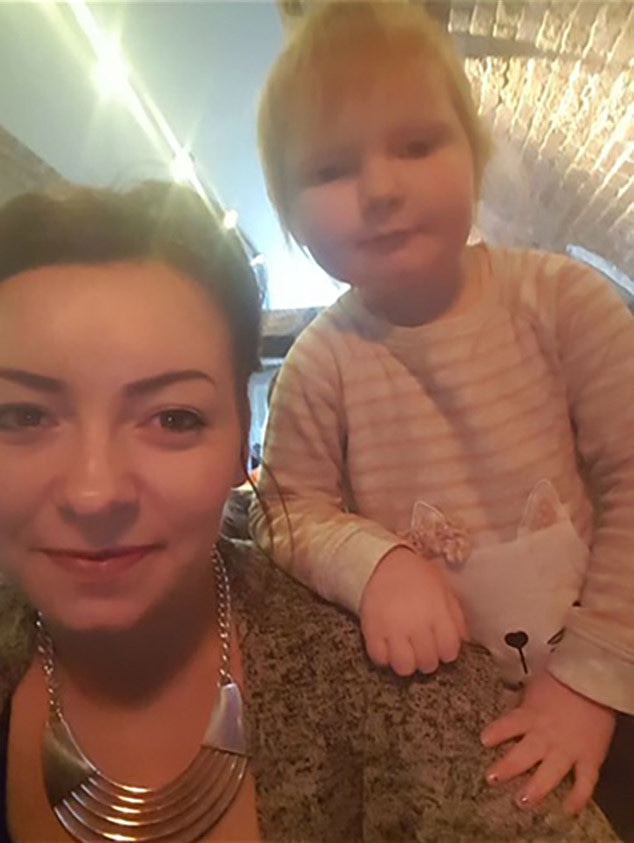 Courtesy Zoe Walton
Ed Sheeran has a look-alike...in the shape of a 2-year-old girl.
Photos of a British girl went viral Tuesday because of how much she looks exactly like the "Shape of You" crooner. The little girl's name is Isla, and her mom Zoe Walton opened up to E! News exclusively about her daughter's sudden Internet fame.
"I can't believe how viral it has gone," Walton told E! News.
Walton and her family live in Exeter, Devon, England, and while they don't expect to hear from Sheeran himself, she did tell E! News that he would "hopefully one day" reach out to meet his baby doppelganger. Isla turns three in May, which could make for an amazing birthday surprise!
Sheeran kicks off his North American tour to support his latest album, Divide, on June 29 in Kansas City, Mo., and it wraps Oct. 6 at the Bridgestone Arena in Nashville. Although he doesn't leave for a couple of months, the 26-year-old singer hasn't been taking it easy. Sheeran has been promoting Divide, traveling around the world to perform, interview and pose for magazine photo shoots. But he doesn't mind because he knows 2017 is his year. 
"I think this year is going to be the high point. I have a feeling about it," Sheeran told BBC News. "Seventeen is my lucky number, and everyone I was scared of releasing of albums around me released them all last year—people like Beyoncé and The Weeknd and Bruno Mars."
He continued, "Taylor [Swift] isn't going to be releasing until probably the end of this year—Christmas is the smartest time to release because that's when everyone buys records, so I've got a full year of just all Ed, all the time."
And now there are two Eds to go around—the real Ed and Isla!