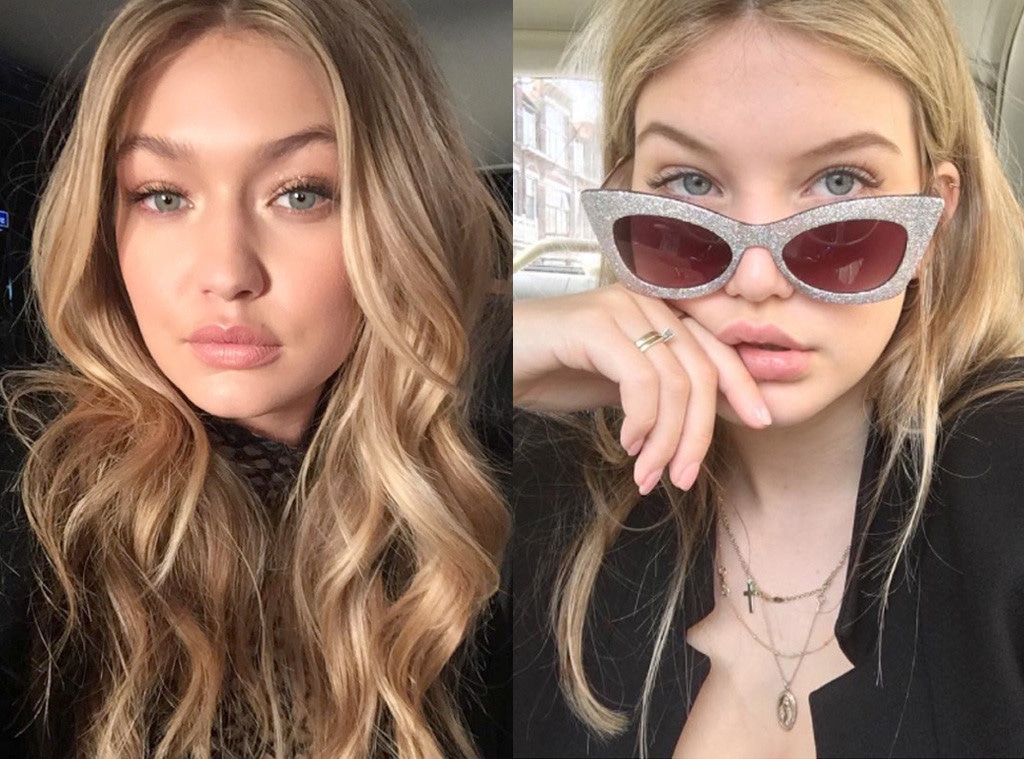 Instagram
Paging, Yolanda Hadid! Is there a third Hadid sister being held against her will? 
That's what some internet sleuths have hypothesized after discovering Iza IJzerman on Instagram, a Dutch model and blogger who's a dead ringer for Gigi Hadid. From the dirty blond waves to their perfectly plump pouts, light blue eyes and button noses, it's practically impossible to tell the difference between Gigi and Iza when scrolling through their Instagram feeds.
Plus, Gigi's flair for stylish eyewear? Her doppelgänger also can't resist a selfie with a pair of tinted lenses resting ever so slightly below her eye-line. 
But the similarities between these two beauties are more than just skin deep. Aside from their age (both 22-years-old), Gigi's famous mama also hails from the Netherlands. Twins separated at birth? We're not saying it's impossible... 
Refinery 29 spoke to IJzerman, and no surprise here, she's heard the comparison before. "The first time someone mentioned it was on Instagram," she explained to the outlet.
"When I signed with MiLK, they posted a picture with the caption 'The new curvy Gigi Hadid,' so that's the moment I realized it might be true!"
And although she can see the resemblance when her hair's in a ponytail, Iza admitted, "I think I look more like Bella."
Gigi has yet to comment publicly on her surprise look-alike, but there's no denying this pair would shut the runway down together. 
Do you think Hadid and IJzerman share uncannily similar characteristics? Sound off in the comments!