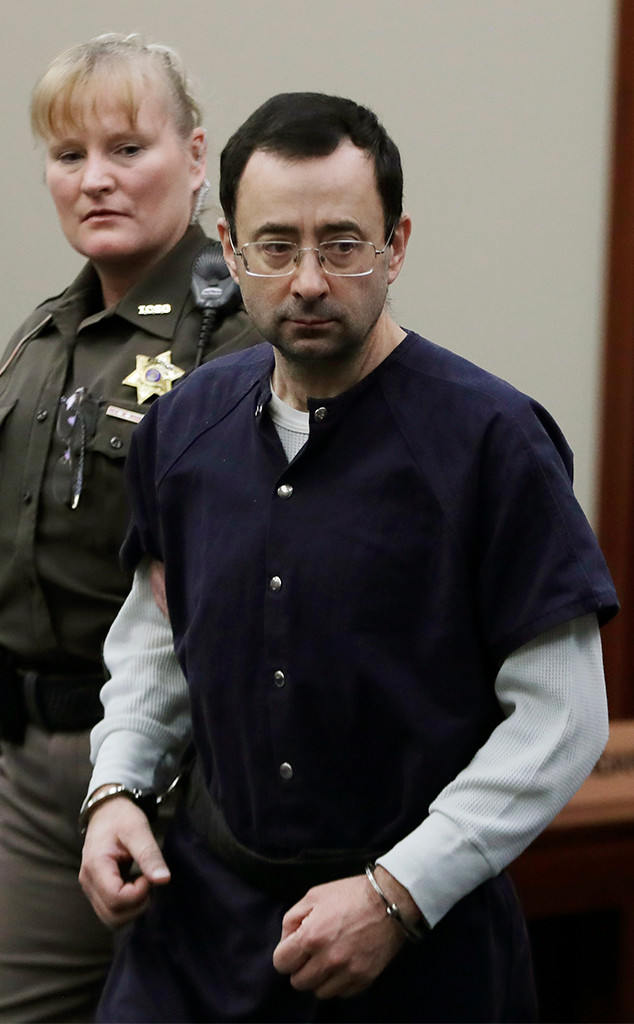 AP Photo/Carlos Osorio
Larry Nassar has been accused of sexual abuse by Jacob Moore, the first male gymnast to publicly come forward with claims against the former doctor.
Moore, a former member of the U.S. men's junior national gymnastics team, has filed a lawsuit against Nassar, USA Gymnastics and Michigan State University.
In court documents obtained by E! News, Moore alleges he sought treatment from Nassar in 2016 for a shoulder injury. The lawsuit claims Nassar brought Moore to a basement in his home, and administered "acupuncture in his pubic area and in and around his genitalia" to treat his shoulder. Additionally, the suit alleges Nassar exposed Moore's genitalia to an underage female gymnast.
In the lawsuit, Moore's sister, former member of the U.S. National Team Kamerin Moore, also claims Nassar abused her under the guise of medical treatment. She appeared in court in January to deliver a victim-impact statement during Nassar's sentencing.