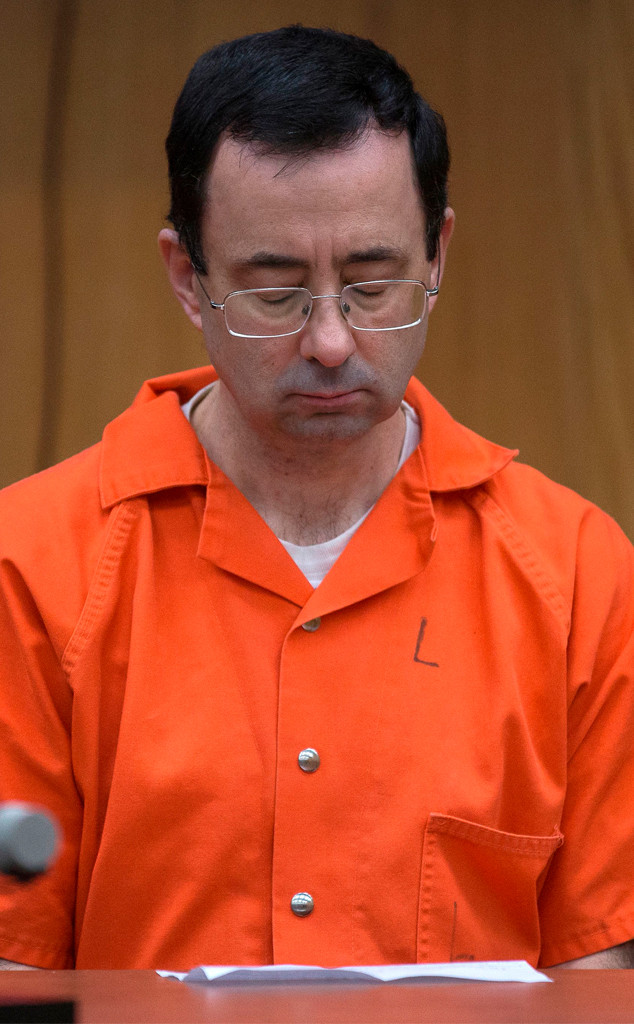 Cory Morse/The Grand Rapids Press via AP
Larry Nassar was sentenced to another 40 to 125 years in prison on Monday for seven counts of felony criminal sexual conduct in the first degree.
Judge Janice Cunningham of Eaton County's 56th Circuit Court also awarded restitution to the survivors for an amount that has yet to be determined.
This is Nassar's third and final sentencing. The ruling comes almost two weeks after the former USA Gymnastics doctor was sentenced to 40 to 125 years in prison by Judge Rosemarie Aquilina in the Ingham County Circuit Court, and about a month after Nassar was sentenced to 60 years in prison for child pornography charges in federal court.
Before Judge Cunningham announced the sentence, Nassar read a statement to the court.
"The words expressed by everyone that has spoken, including the parents, has impacted me to my innermost core." Nassar said. "With that being said, I understand and acknowledge that it pales in comparison to the pain, trauma and emotions that you all are feeling. It's impossible to convey the depth and breadth of how sorry I am to each and every one involved. The visions of your testimonies will forever be present in my thoughts."