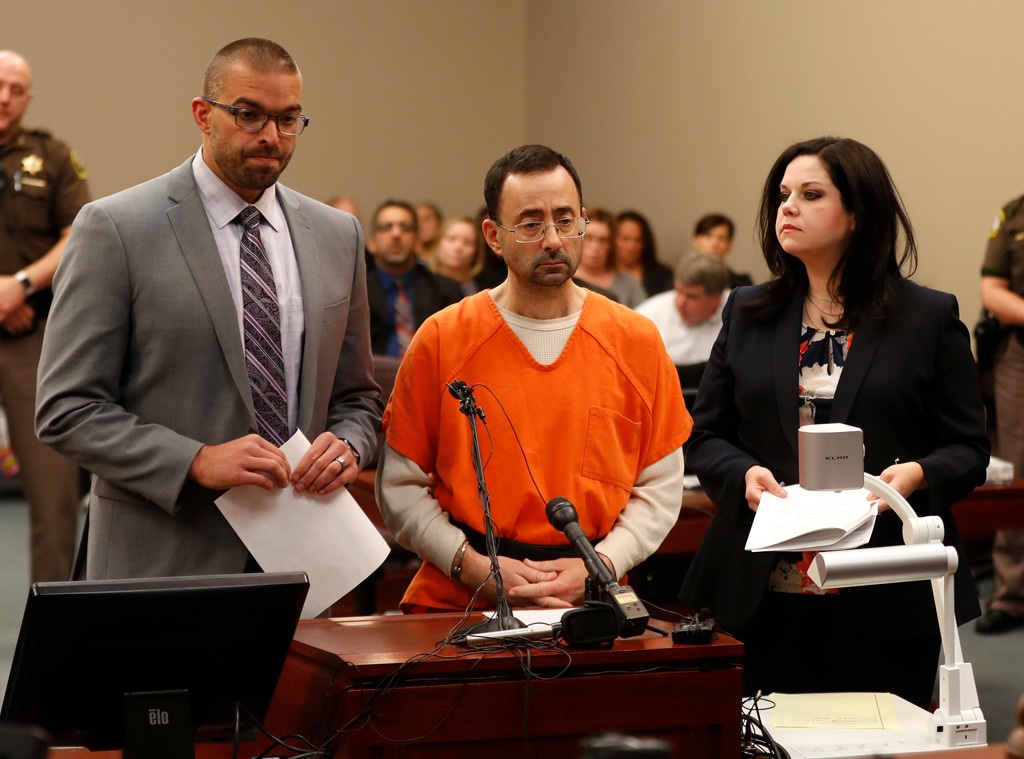 AP Photo/Paul Sancya
Larry Nassar has been sentenced to 60 years in prison on child pornography charges.
The 54-year-old former U.S. Gymnastics and Michigan State doctor, who also just weeks ago plead guilty to seven counts of sexual abuse, was sentenced in a federal court in Michigan Thursday. Nassar plead guilty to three federal child pornography charges in July 2017 and in court Thursday he was given the maximum sentence. 
Investigators on the case said they found Nassar in possession of over 37,000 images and videos of child pornography.
This sentencing occurred just hours after Olympian McKayla Maroney's victim-impact statement, read privately by the Michigan judge in Nassar's child pornography case, was made public by her and her mother's attorneys. In the statements, Maroney and her mother, Erin Maroney, asked the judge to give Nassar the maximum sentencing.
Back in October, Maroney said Nassar molested her as a teen. One month later, Maroney's teammate Aly Raisman named Nassar as her abuser.
Nassar will be sentenced in the sexual abuse case in January.