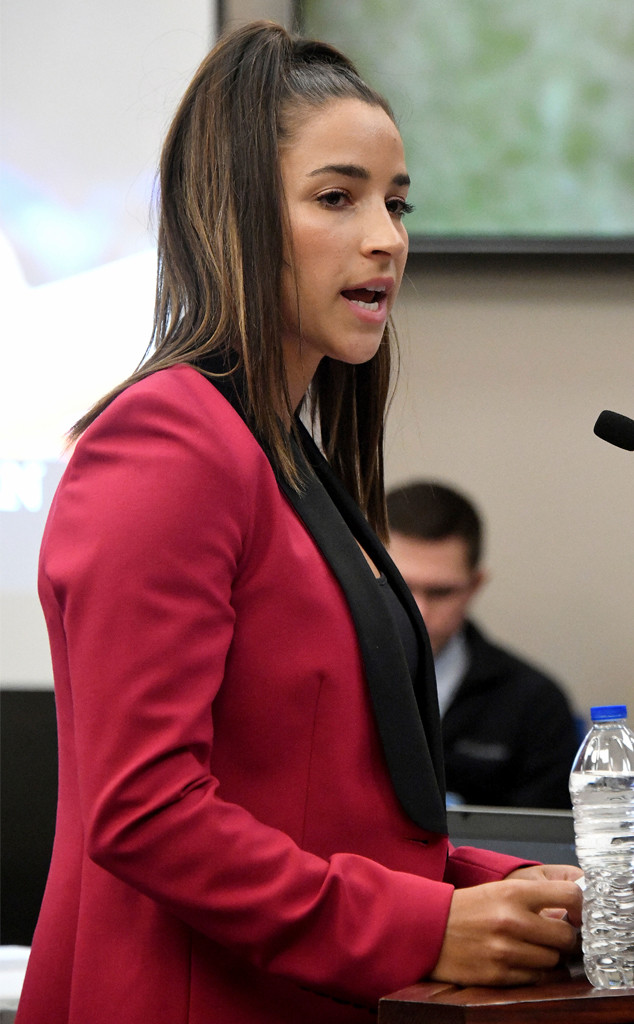 Dale G. Young/Detroit News via AP
Aly Raisman is taking legal action.
The Olympic gymnast, who has been publicly outspoken about her discontent with the United States Olympic Committee and USA Gymnastics's handling of former USA Gymnastics doctor Larry Nassar's sexual abuse scandal, has officially filed a lawsuit against the the organization and committee.
"I refuse to wait any longer for these organizations to do the right thing," the 23-year-old said in a statement to NBC News. "It is my hope that the legal process will hold them accountable and enable the change that is so desperately needed."
In the documents filed on Wednesday in Calif., Raisman claims USA Gymnastics and USOC knew or should have known that Nassar had been sexually abusive toward minors, but put "their quest for money and medals above the safety" of Raisman and other minor competitive athletes. The documents further state that Raisman is informed and believes that the USOC was aware "at the highest levels of its organization" that Nassar molested Olympian and National Team level gymnasts. The lawsuit alleges that USAG, USOC and the other defendants, former USA Gymnastics President Steve Penny and former USAG Chairman of the Board of Directors Paul Parrilla never intervened to discipline Nassar and allowed him to continue in his position of "trust, power and access" to elite minor athletes, including Raisman, until he was finally removed from his position.