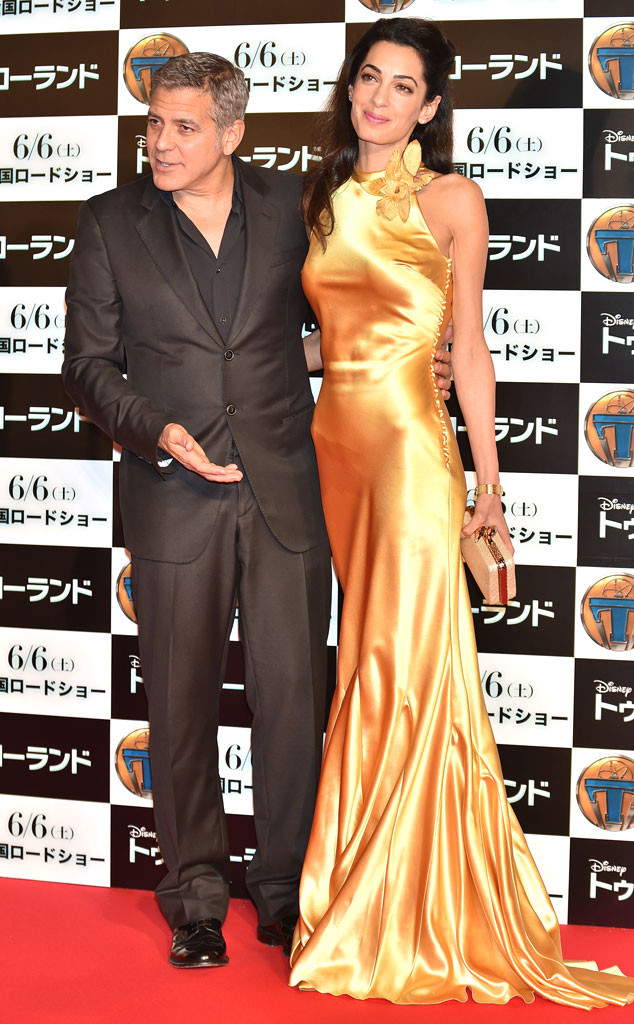 Atsushi Tomura/Getty Images
It's been a year since George Clooney and Amal Clooney said their I-dos in front of an elite crowd in an intimate-yet-lavish ceremony in Venice, Italy, the main event of a three-day celebratory extravaganza for family and close friends.
And last we checked... They couple were still going strong!
The Clooneys' marriage turns 1 today, and in addition to their first anniversary we mark the culmination of a tremendous promotional campaign—not just for impossibly chic street style and the epitome of a jet-setting existence, but for the possibility of what marriage can truly be in all of its storied glory.
Who knows, maybe year two-and-beyond will be exactly the same as year one and all will remain rosy and tirelessly the best thing ever. Still, we should take a moment to appreciate the fruits of this particular union right now—the maturity, the seriousness, the meeting of the minds. And yes, the clothes.