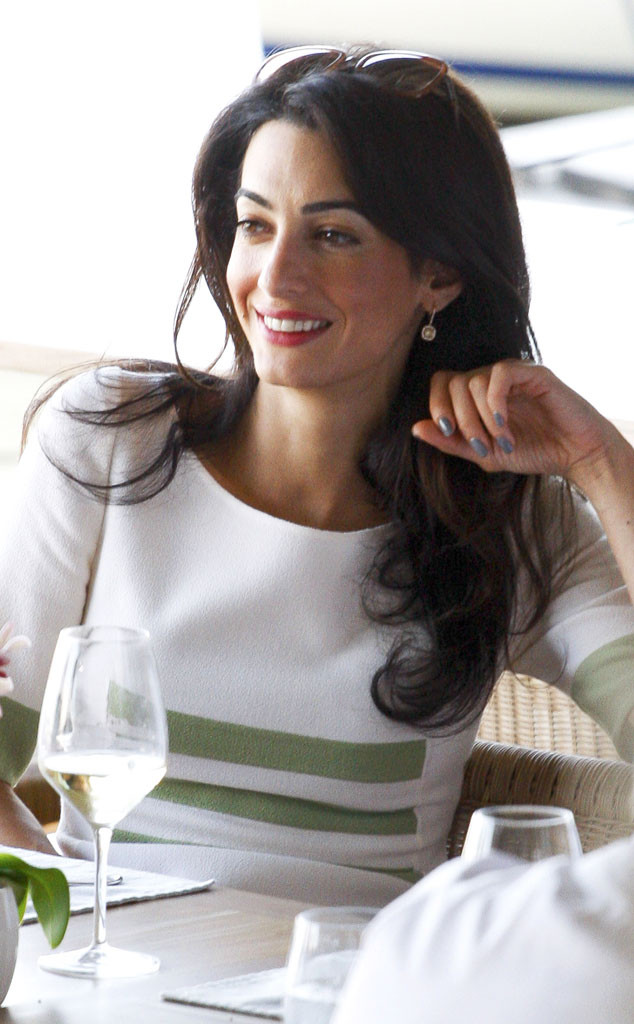 FameFlynetUK/FAMEFLYNET PICTURES
 Better luck next year, Taylor Swift.
The "Blank Space" singer, 25, was deemed the second most fascinating person of 2014. Instead of giving the singer-songwriter top honors, Barbara Walters gave Amal Clooney (née Alamuddin) the No. 1 spot. "How do I introduce her?" the host asked. "I guess the question is, 'What does it take to fascinate one of the most fascinating men in the world?' She is known primarily through her spouse, and while we know little about her, we know a great deal about him. And he has fascinated many women—especially me."
Barbara noted that Amal, 36, is now "in that stratosphere that we reserve for the Jackie Os, Princess Dis and Kate Middletons," meaning that "everything she does, says or wears is officially fascinating." The journalist said the Clooneys had "the wedding of the year" and joked that Amal was responsible for one of the "greatest achievements in human history"—locking down Hollywood's most legendary bachelor.
"Everyone said that no one would get George Clooney to the altar. In fact, George Clooney—who had been married briefly in his 20s—said it himself, to me, in 1995," Barbara said before showing archival footage. When she interviewed the actor again in 2006, the two laughed over the interview's resonance.
The nine other people profiled in 2014's TV special were Scarlett Johansson, Neil Patrick Harris, David Koch, Oprah Winfrey, Chelsea Handler, Michael Strahan, Elon Musk, George R. R. Martin and Swift.
Amal, who was not interviewed for the segment, joined a list of "Most Fascinating People" that includes Nelson Mandela (1994), Bill Clinton (1996), Prince William (1997), Mother Teresa (1998), Lance Armstrong (1999), Barbara Bush (2002), Camilla Parker Bowles (2005), J. K. Rowling (2007), Barack Obama and Michelle Obama (2008 and 2009), Steve Jobs (2011) and Hillary Clinton (2003 and 2013).
Do you agree that Amal Clooney is 2014's most fascinating person?
Sound off in the comments!