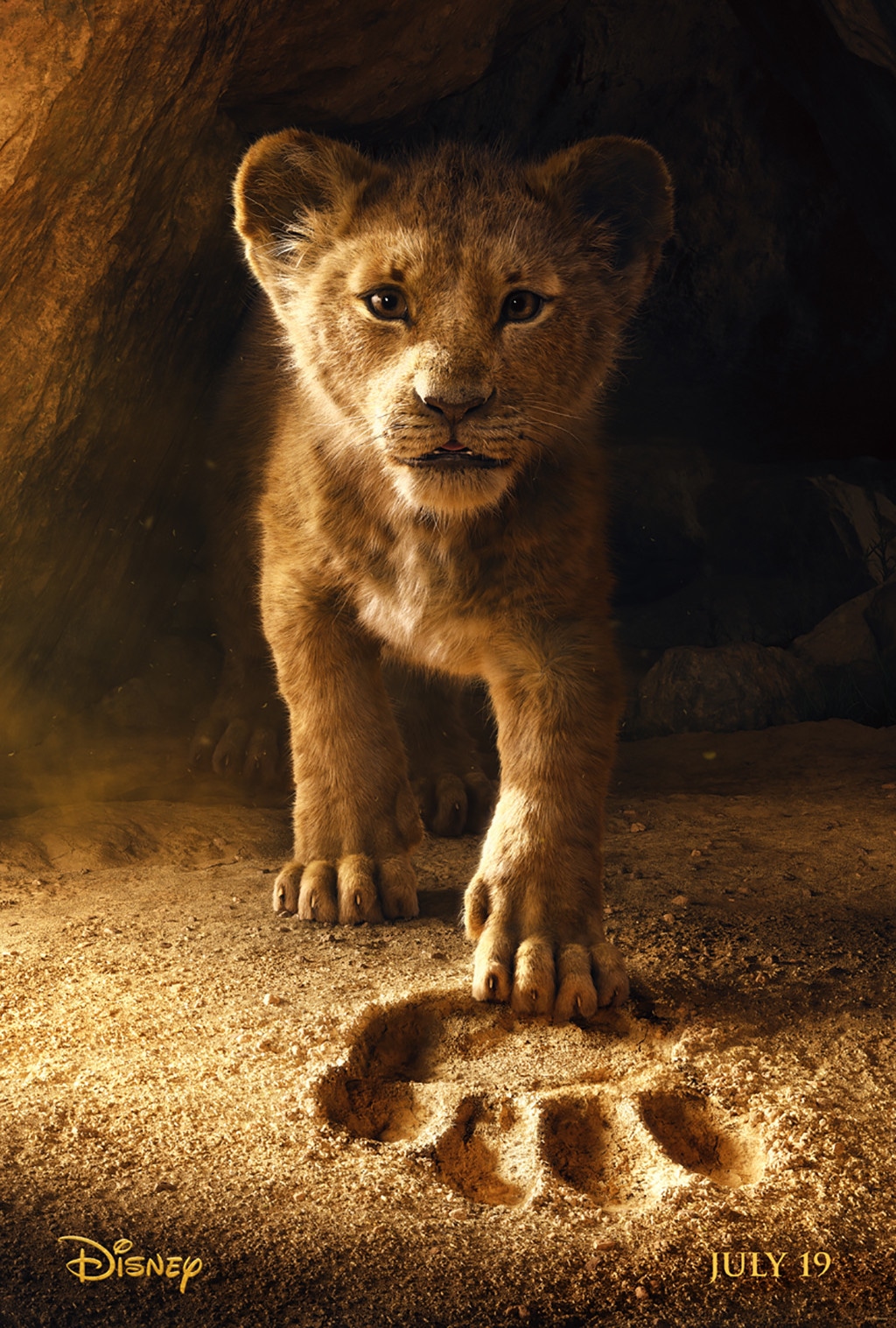 Walt Disney Studios Motion Pictures
Can you feel the love tonight?
As a Thanksgiving treat, Walt Disney Studios Motion Pictures just released the first teaser trailer for director Jon Favreau's The Lion King, which roars into theaters on July 19, 2019. The photorealistic computer-animated remake of the 1994 classic features an all-star voice cast: Eric Andre as Azizi, Beyoncé as Nala, Billy Eichner as Timon, Chiwetel Ejiofor as Scar, Donald Glover as Simba,  James Earl Jones as Mufasa, John Kani as Rafiki, Florence Kasumba as Shenzi, Keegan-Michael Key as Kamari, John Oliver as Zazu, Seth Rogen as Pumbaa, JD McCrary as young Simba, Shahadi Wright Joseph as young Nala and Alfre Woodard as Sarabi.
Set to Hans Zimmer's score, the teaser trailer shows the animal kingdom with Mufasa telling his son Simba, "Everything the light touches is our kingdom. But a king's time as rule rises and falls like the sun. One day, the sun will set on my time here and will rise with you as the new king." As "Circle of Life" plays, the trailer shows every animal arriving to welcome the little lion.
Disney announced Favreau would be making reimagining The Lion King in 2016, following the success of his Jungle Book remake; the latter film, starring Neel Sethi and featuring the voice talents of Idris Elba, Giancarlo Esposito, Scarlett Johansson, Ben Kingsley, Bill Murray, Lupita Nyong'o, Gary Shandling and Christopher Walken, earned $966 million at the box office.
Needless to say, everyone involved is treating the reboot with the utmost care.
A year ago, E! News talked to Eichner about his role in The Lion King. "I was freaking out," the actor admitted. "I mean, the cast is amazing. Me and Seth Rogen are Timon and Pumbaa, so we do 'Hakuna Matata' and then we also sing 'Can You Feel the Love Tonight' with Simba and Nala, who are going to be voiced by Donald Glover...and someone who is named Beyoncé." Eichner doubted he'd even meet Beyoncé, asking, "Why would she want to be in the studio with me?!"
The Lion King will be Disney's third remake of an animated film coming to theaters next year. First up will be Tim Burton's Dumbo March 29, followed by Guy Ritchie's Aladdin  May 24.