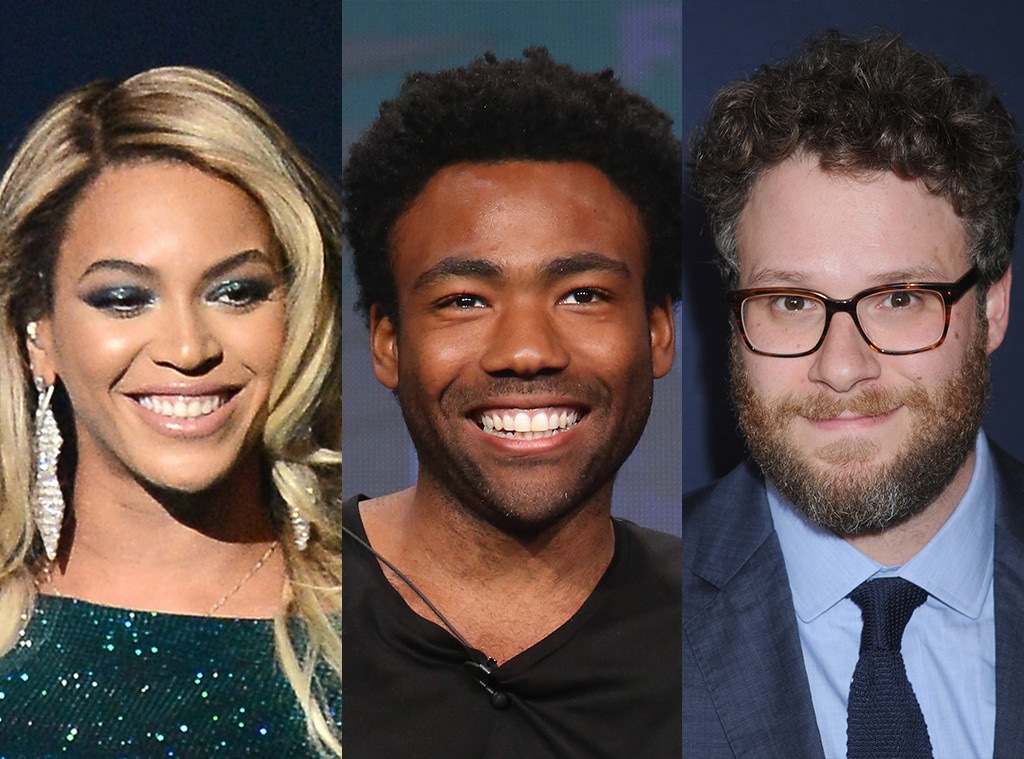 Getty Images
Oh we just can't wait to see Bey in The Lion King!
Earlier today, Disney Live Action announced the full all-star cast of Jon Favreau's new take on the 1994 classic animated film, The Lion King. While there have been rumors swirling about for months, Beyoncé, Donald Glover, Seth Rogen and more stars have officially signed on for the live-action retelling of the beloved film. 
Jay-Z's lady love posted a photo of the full cast on her Facebook, along with the simple caption, "#TheLionKing 2019."
"It is a director's dream to assemble a talented team like this to bring this classic story to life," said Favreau in a statement.
Glover (Atlanta, Solo: A Star Wars Story) will be the future king Simba, Bey will take on Simba's friend-turned-love interest Nala, and James Earl Jones will reprise his role of Simba's loving father, Mufasa. Meanwhile, Chiwetel Ejiofor will answer the call to play Simba's villainous uncle Scar, Alfre Woodard will take on Simba's no-nonsense mother, Sarabi, JD McCrary fills the shoes of Young Simba and Shahadi Wright Joseph will play tough girl Young Nala.
But that's not all that's been announced: John Kani has been enlisted to play wise baboon Rafiki, John Oliver will be telling everyone what to do as hornbill Zazu.
Of course, no retelling of the beloved story would be complete without Timon and Pumba. Seth Rogen will be honing his comedic chops to gaseous warthog Pumbaa, and Billy Eichner will know it all as the meerkat Timon.
Some other foes will be coming out to play: Florence Kasumba, Eric André and Keegan-Michael Key will all be appearing as the trouble-making hyenas.
The original film, directed by Roger Allers and Rob Minkoff, was the highest grossing animated film for 16 years until it was surpassed by Toy Story 3 in 2010. The film was re-released in 2011, where it got a 3D conversion. And with $30.2 million, it had one of the best sales debuts ever.
In 2016, Disney announced it would be bringing back a live-action version of The Lion King.
The Lion King is slated to roar into theaters on July 19, 2019.
What do you think of the casting news? Sound off in the comments!