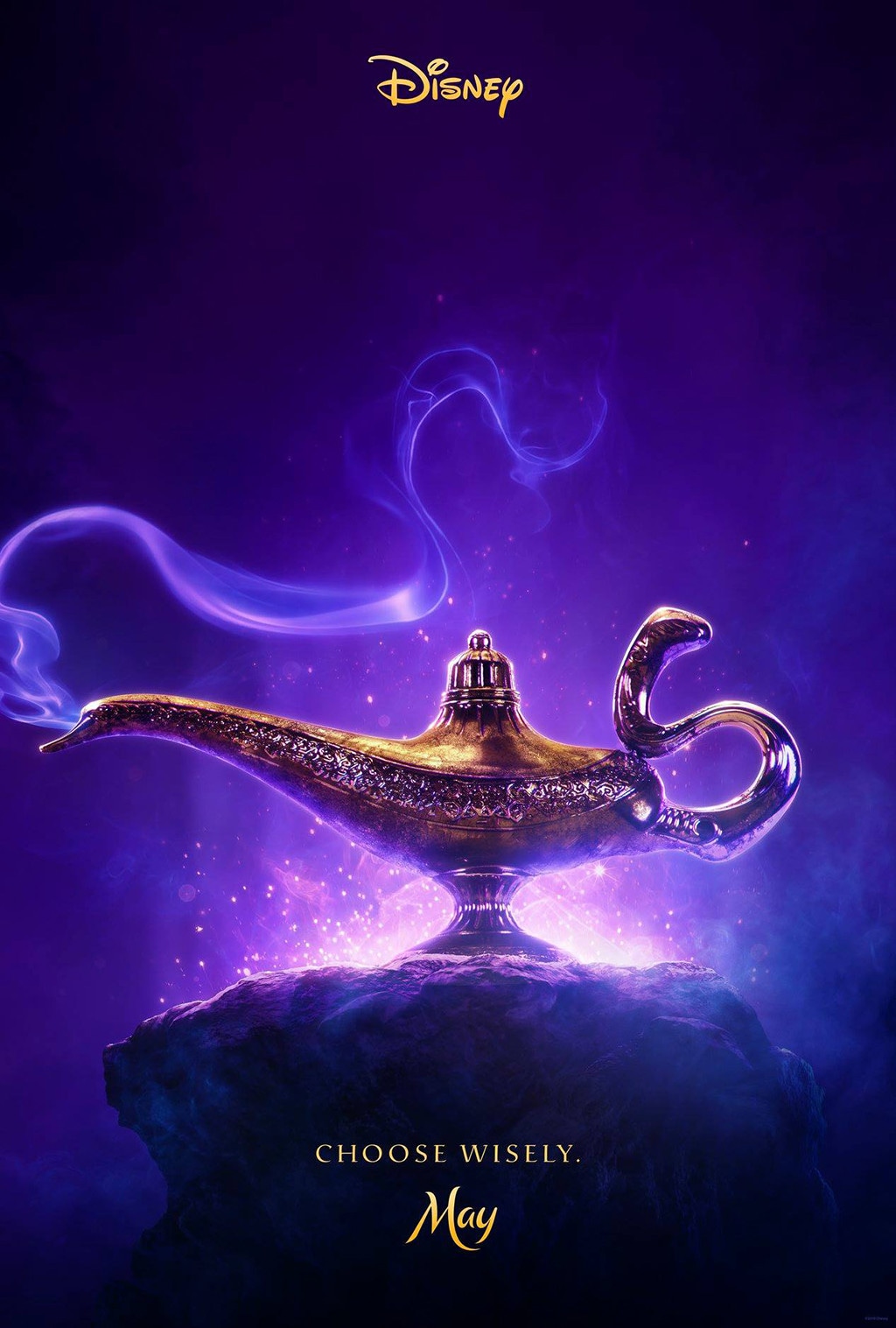 Walt Disney Pictures
Ready to explore a whole new world? A dazzling place you never knew?
Walt Disney Pictures just released the first trailer for Guy Ritchie's live-action adaptation of Aladdin, based on the Arab-style folktale—and, of course, the animated film of the same name. Will Smith was the first actor to join the cast, signing on to voice Genie in July 2017. He unveiled the first poster Wednesday, writing, "Lemme out! Can't wait for ya'all to see me blue!" It's fitting that Smith was the one to tease the trailer, as he also shared the first photo of the cast on set in September 2017. Until today's video teaser, no one had seen anything else since.
The teaser trailer was just that—a teaser. As "Friend Like Me" played, the Cave of Wonders opened and revealed its many treasures inside, including a mystical lamp with a trapped genie.
Obviously, Aladdin is a high-profile project for the studio.
After an exhaustive talent search, Mena Massoud was cast in the lead role. The filmmaker later hired Numan Acar as Hakim, Navid Negahban as The Sultan, Marwan Kenzari as Jafar and Naomi Scott as Princess Jasmine. Ritchie also added new characters to the mix, like Billy Magnussen's Prince Anders (a potential suitor) and Nasim Pedrad's Dalia (a loyal handmaiden).
Massoud and Scott's castings were jointly announced at the D23 Expo in July 2017. Principal photography began two months later, and the four-month shoot concluded in January. Fans will be relieved to know animal sidekicks Abu, Iago and Rajah are expected to be in the movie.
Aladdin is scheduled for release in 3D and IMAX on May 24, 2019.
Walt Disney Pictures took a risk in 2010 by reimagining its 1951 animated feature Alice in Wonderland as a live-action feature film—and its big bet paid off, as the film earned over $1 billion at the global box office. Since then, the studio has kicked into high gear, releasing live-action remakes and spinoffs like Maleficent ($758.5 million), Cinderella ($543.5 million), The Jungle Book ($966.6 million), Alice Through the Looking Glass ($299.5 million), Pete's Dragon ($143.7 million), Beauty and the Beast ($1.2 billion) and Christopher Robin ($180.5 million). Next year, Tim Burton's Dumbo will soar into theaters on March 29, followed by Jon Favreau's take on The Lion King on July 19. A retooled Mulan is set to premiere on March 20, 2020, followed by a Maleficent sequel on May 29, 2020. Other animated movies being re-developed as live-action feature films include The Lady and the Tramp, The Little Mermaid and Pinocchio.
The animated Aladdin, released in 1992, featured music by Alan Menken and the voice talents of Jonathan Freeman, Gilbert Gottfried, Linda Larkin, Douglas Seale, Scott Weinger, Frank Welker and Robin Williams. It earned $504.1 million globally and won two Academy Awards.