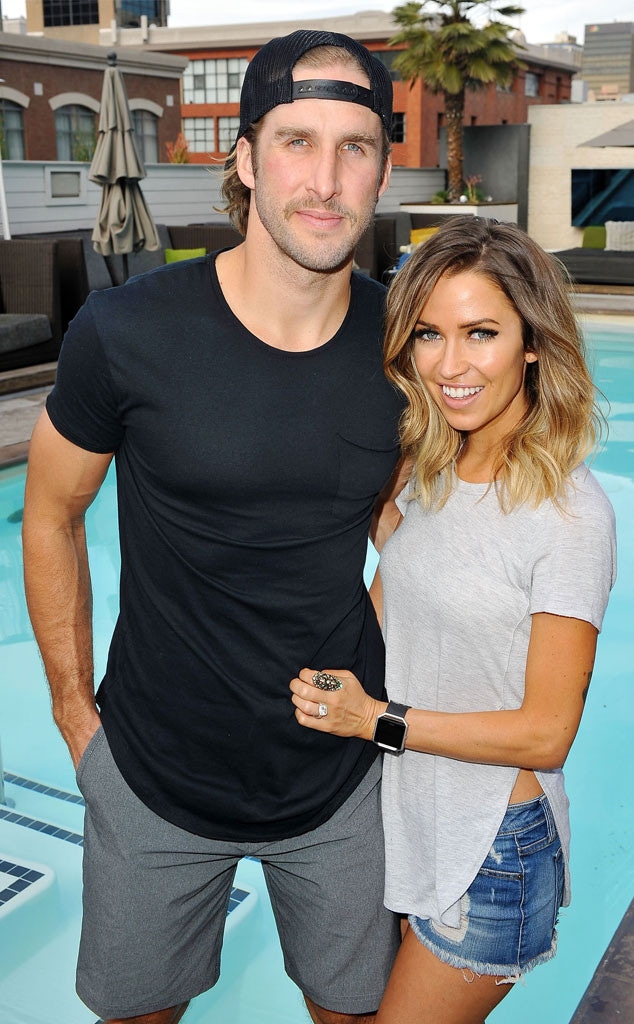 Photo by Jerod Harris/Getty Images
Kaitlyn Bristowe and Shawn Booth are officially over.
The couple, who met and fell in love on season 11 of The Bachelorette, confirmed their split on Friday, ending their engagement after three years together. "This difficult decision comes after thoughtful, respectful consideration. Even though we are parting as a couple, we're very much committed to remaining friends. We have both evolved as people, which is taking us in different directions, but with the hope that we will continue to support each other in new ways," Bristowe and Booth said in a statement to People. "Due to the nature of how we met, our relationship has always been very public, and we have enjoyed sharing it with all of you, but we ask that you respect our decision and our privacy at this time."
Shortly before their breakup was confirmed, E! News exclusively revealed that the couple was headed for a split.
"They technically live together, but they barely see or spend time together anymore," one source told E! News. "It's been a rough couple of months for them and they've been trying to figure out their balance, but it just isn't working."
Booth proposed to Bristowe on the season finale of the hit ABC reality series with a massive 3.5-carat Neil Lane engagement ring, so what happens to that ring now? Typically, if a Bachelor Nation couple calls off their engagement less than two years after getting engaged, they have to return the ring. In this case, since Bristowe and Booth were engaged for more than two years, she doesn't have to give the ring back, a source confirms to E! News.
Watch:
"Bachelorette" Couple Kaitlyn and Shawn Talk Future Plans
Bristowe's ring features a central round, brilliant cut diamond set into a platinum band, as well as 160 petite diamonds surrounding the main one.
"Shawn was very self-assured and there was no doubt in his mind about what he was about to do," Neil Lane told People following the proposal. "He was not nervous at all and was like, 'That's the ring, that's the girl and we are moving on together.' He was certain he was the guy."