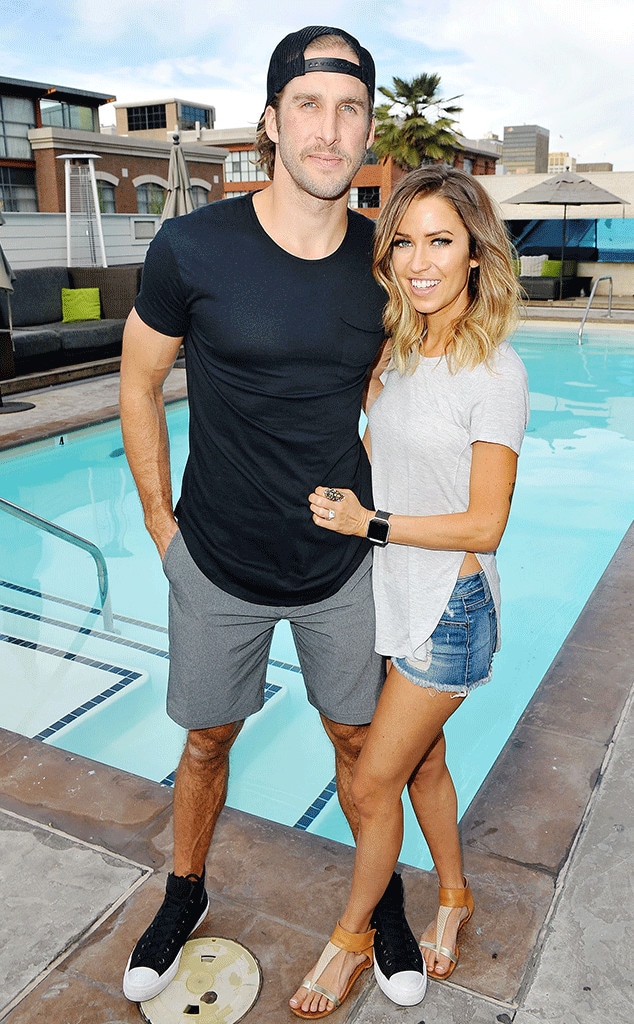 Jerod Harris/Getty Images for Hard Rock Hotel
Is there trouble in paradise for Kaitlyn Bristowe and Shawn Booth? 
Two months after The Bachelorette star shut down rumors of a possible split between her and her fiancé of more than three years, multiple sources tell E! News that Kaitlyn and Shawn are working through "major issues" in their relationship. 
Between demanding work schedules (Shawn just opened his very own fitness facility and Kaitlyn continues to host her Off the Vine podcast) and differing passions, we're told they've been "spending a lot of time apart" while deciding what's next for the future of their engagement. 
"They technically live together, but they barely see or spend time together anymore," one source tells E! News. "It's been a rough couple of months for them and they've been trying to figure out their balance, but it just isn't working." 
As always, there is hope Kaitlyn, 33, and Shawn, 31, could come out on the other side of this rough patch stronger than ever. Two sources say the pair isn't officially split, and in addressing the breakup speculation, the reality TV star was the first to admit she has no intentions of throwing in the towel. 
"We are both so busy and unfortunately that means that we are spending all of this time apart," Bristowe explained to podcast listeners, adding, "If you've ever been a person who is running a successful brand or business and with someone who is doing the same, but in a different career path, you know that times can be tough. You're both always away. You're exhausted at the end of the day. Sometimes the relationship isn't being put first, but does that mean, 'Oh, you call it quits?' No."
Kaitlyn then said, "You love the s--t out of each other and you work through it and you work on yourselves to be better and you know that times aren't always going to be smooth sailing. You know that times aren't always going to be tough."
For now, a second insider reveals Kaitlyn and Shawn are "pursuing their own interests." Adds the source, "He's focused on the gym and building his business and she wants to be out and about. Their priorities are more different than they've ever been. They used to do everything together—both in personal and business. Now, a lot of their time is being spent apart."
Other signs that The Bachelorette personalities might call off the wedding? 
Kaitlyn hasn't actively worn her engagement ring in quite some time, especially in "social settings" as the source notes. Additionally, she dressed up as a zombie bride for Halloween (ironic, no?) and their typically frequent social media tributes to each other have trickled down in recent weeks. 
As for Shawn, he recently traveled to fellow Bachelorette alum Joshua Albers wedding—without Kaitlyn as his plus-one. 
E! News has reached out to Kaitlyn and Shawn for comment.