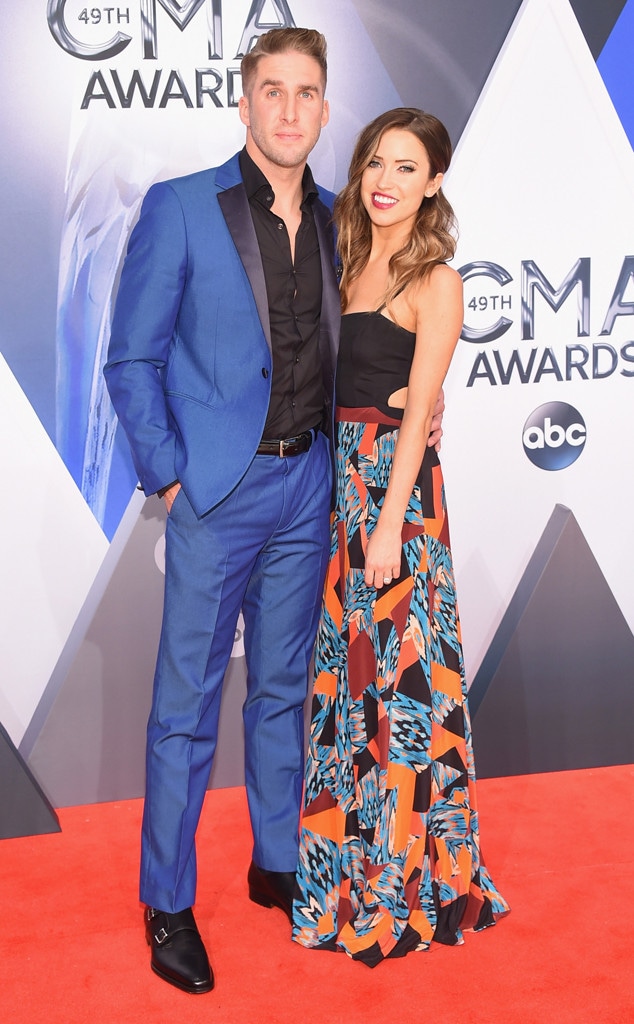 Michael Loccisano/Getty Images
The signs were written on the wall.
Unlike most Bachelor Nation couples, Shawn Booth and Kaitlyn Bristowe were going strong for many years. They made it past the rough first year of post-Bachelorette fame and surpassed the typical obstacles couples face as they move in together, etc. But there were the small things that placed some doubt in the longevity of their relationship, like their apprehension to set a wedding date.
This year, the pair celebrated their third anniversary, but, at the time, even Kaitlyn said she didn't know for certain if a wedding was in their future. "We don't even know where we see ourselves next week," Kaitlyn explained to E! News exclusively. "We just hope we are healthy and happy. Maybe married. Maybe babies?"
As time passed, however, it seemed less likely that a marriage was coming, especially when eagle-eyed fans noticed Kaitlyn had ceased wearing her diamond engagement ring in August.
As speculation ran rampant, the former Bachelorette chose to address the breakup rumors that started to swirl. On her podcast Off the Vine, Kaitlyn confirmed that she wasn't wearing the engagement ring, but insisted "Shawn and I are 110 percent committed to each other and yes, we are still together."
However, the engagement ring debacle appeared to drag other problems to the surface. Most notably, was her and Shawn's noticeable lack of presence together on social media. On their Instagram accounts, their penchant for making cute videos and taking selfies together became far less frequent. 
But Kaitlyn brushed off the issue and explained she was trying to limit her social media activity, they were busy, etc. Nonetheless, she essentially confirmed that their relationship was far from ideal.
"You're both always away. You're exhausted at the end of the day. Sometimes the relationship isn't being put first, but does that mean, 'Oh, you call it quits?' No. You love the shit out of each other and you work through it and you work on yourselves to be better and you know that times aren't always going to be smooth sailing. You know that times aren't always going to be tough," she told fans.
Tommaso Boddi/Getty Images for Dunkin' Donuts
Moreover, it appeared they were no longer engaged as she revealed she and Shawn wanted to get "re-engaged" the way they always dreamed, hence the absence of the ring. 
More recently, Shawn flew solo for fellow Bachelor contestant Joshua Albers wedding over the weekend. 
Just hours before Booth and Bristowe confirmed their split, a source exclusively told E! News these struggles were putting a major strain on their relationship. "They technically live together, but they barely see or spend time together anymore," one source explained to E! News. "It's been a rough couple of months for them and they've been trying to figure out their balance, but it just isn't working."