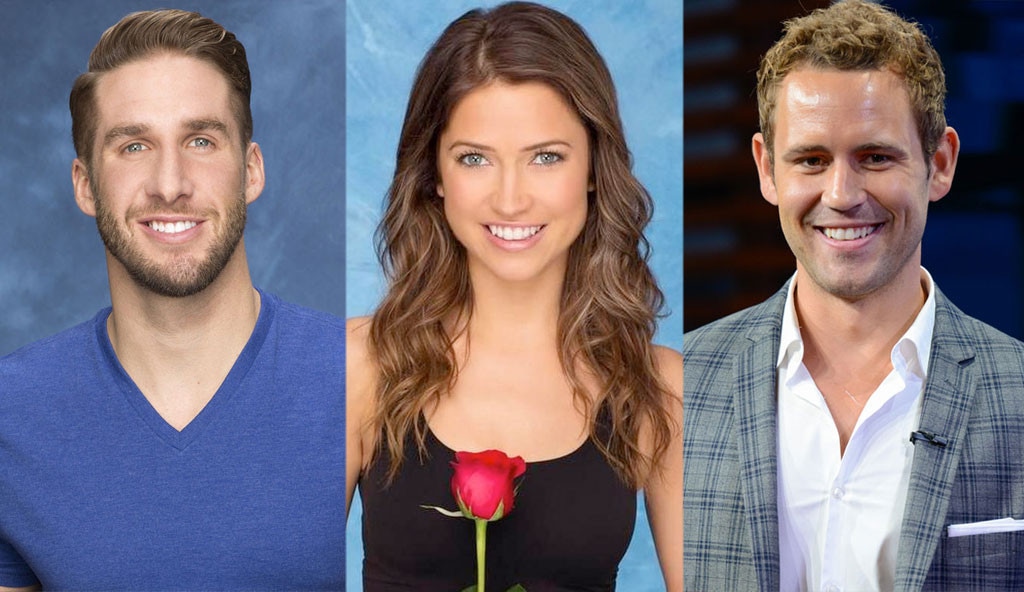 ABC
Our long wait is over! 
After 10 weeks, a few rose ceremonies, lots of crying, and some of the most controversial moments in franchise history, Kaitlyn Bristowe has finally picked a potential husband, and let's just say Ryan Gosling and Calvin Harris should be very proud of their son. 
After a fair amount of waffling on the part of everyone involved, Shawn Booth became the winner of season 11 when Kaitlyn chose him over Nick Viall. 
Both guys won over Kaitlyn's family (including our new favorite person—her mom), though Shawn did bring them gifts, which Nick did not do, and Kaitlyn's stepmom eventually revealed she was totally Team Shawn. 
Things were even awkward for a while between Shawn and Kaitlyn, simply because of the knowledge that there was another guy involved, and Shawn was momentarily worried that Kaitlyn's head was not in the right place. 
However, after he gifted her with a jar full of memories (clearly he's a fan of Pinterest), it was all over. Kaitlyn and Shawn are officially engaged, and look happier than ever. 
The 28 year-old personal trainer won Kaitlyn's heart (and the first impression rose) with help from drawings done by his adorable nephew. He also won over America with help from his charm, Instagram full of dogs and small children, and also his extreme yet rugged attractiveness. 
He remained one of the frontrunners all season, and at one point, Kaitlyn even managed to sneak off-camera to tell him that he was "the one." His path to being deemed Kaitlyn's true love was only slightly hindered by the arrival of Nick Viall, who was also the runner-up during Andi Dorfman's season. 
Nick showed up partway through the season after having become friends with Kaitlyn over social media, and immediately found a connection with her IRL too. Shawn took to referring to him as "the other guy" as they engaged in a bitter rivalry. 
"They really do hate each other," Chris Harrison assured us at the beginning of tonight's broadcast, as if we couldn't tell. 
In the end, Shawn came out on top, and hopefully he and Kaitlyn can live happily ever after, or at least happily ever the next few months. 
ABC/Craig Sjodin, David Becker/Getty Images, Pascal Le Segretain/WireImage
Never forget. 
Check out our full recap and watch Shawn's proposal below! 
Next season of The Bachelor will air in January.