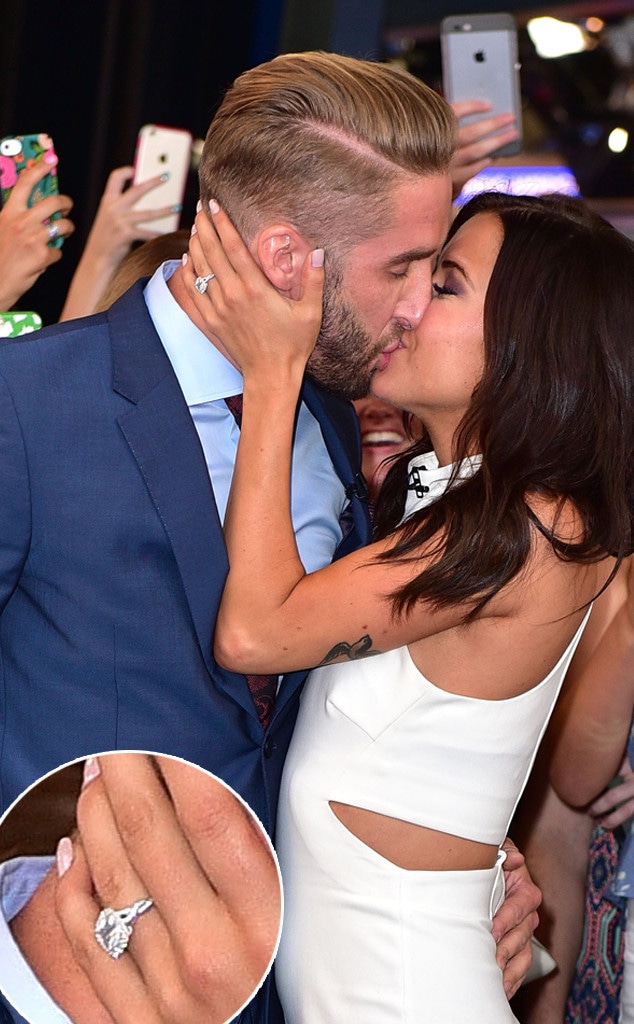 James Devaney/GC Images
When—spoiler alert!—Kaitlyn Bristowe finally chose Shawn Booth as the winner of The Bachelorette season 11, we knew there had to be a show-stopping engagement ring coming soon. And rest assured, when Shawn got down on one knee and whipped out that ring box, we were anything but disappointed.
Low and behold, a massive 3.5-carat diamond sparkler emerged from the little black box and onto Kaitlyn's perfectly manicured finger. The exquisite Neil Lane number boasted a central round, brilliant cut diamond set into a platinum band. The hand-crafted design also featured 160 petite diamonds surrounding the main sparklers, and an entwined band that adds even more sophistication to the already impressive piece. 
"Shawn was very self-assured and there was no doubt in his mind about what he was about to do," Neil Lane told People. "He was not nervous at all and was like, 'That's the ring, that's the girl and we are moving on together.' He was certain he was the guy."
And we're certain of this, Shawn—that ring is perfection. Well chosen, sir!