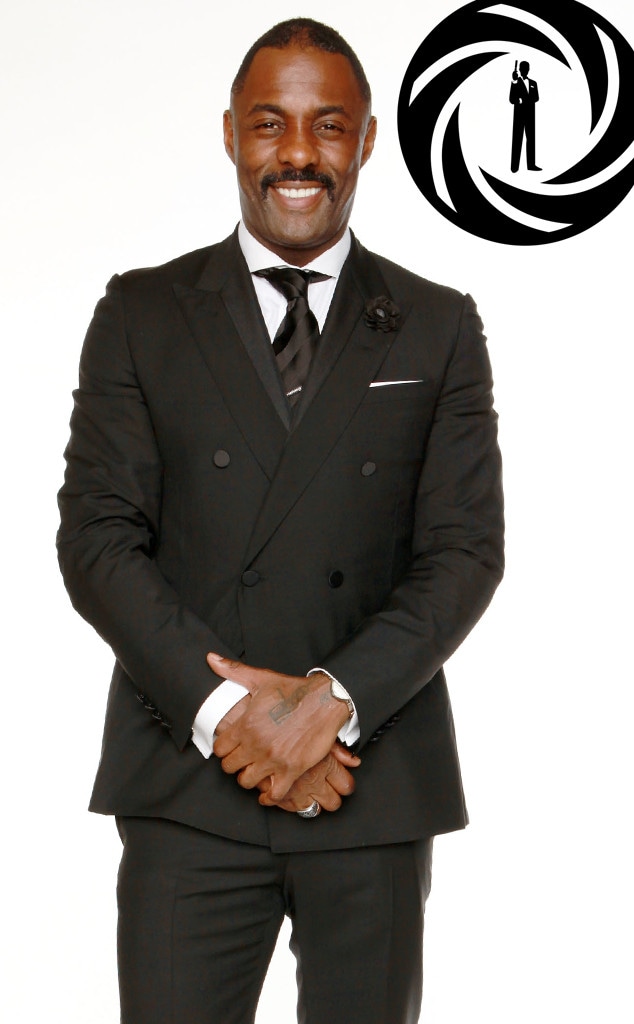 Christopher Polk/Getty Images
Will Idris Elba ever be able to say, "Bond, James Bond" on the big screen?
For about seven years, there have been rumors that the British 45-year-old Luther and Thor star would succeed Daniel Craig and become the first black actor to play 007. Speculation recently began again, following a U.K. tabloid report, which was later debunked.
On Sunday, Elba left fans shaken—and stirred—with a cryptic tweet that may indicate the truth, and may also just be some good old-fashioned trolling.
"My name's Elba, Idris Elba," he wrote.
He later tweeted, "Don't believe the HYPE..." much to fans' disappointment.
Elba had said in 2014 that he would "absolutely" accept the role of Bond if it were offered to him.
The casting rumors had reignited earlier this week after U.K. tabloid The Daily Star reported that Antoine Fuqua, who helmed The Equalizer films, had spoken to Bond film producer Barbara Broccoli and that he said she feels it is time for an ethnic minority actor to play the super spy. The report added that the director suggested Elba.
Fuqua's rep told Hollywood Reporter that the director never discussed the Bond franchise or casting with the producer.
Since 2006, Craig has played 007 in four films and is due to appear in a fifth, the which is set for release in late 2019.
The idea of having Elba or another non-white performer play Bond has been met with both praise and criticism.
Pierce Brosnan, who played the super spy in four films in the '90s and '00s, said in 2015 that he though Elba would make a good Bond.
Rush Limbaugh appeared appalled by the idea.
"James Bond is a total concept put together by Ian Fleming. He was white and Scottish. Period. That is who James Bond is," the conservative radio host said in 2014. "But now [they are] suggesting that the next James Bond should be Idris Elba, a black Briton, rather than a white from Scotland. But that's not who James Bond is...I know it's racist to probably point this out."
In 2011, Elba told NPR, "I just don't want to be called the first black James Bond. Do you understand what I'm saying? Sean Connery wasn't the Scottish James Bond and Daniel Craig wasn't the blue-eyed James Bond. So if I played him, I don't want to be called the black James Bond."