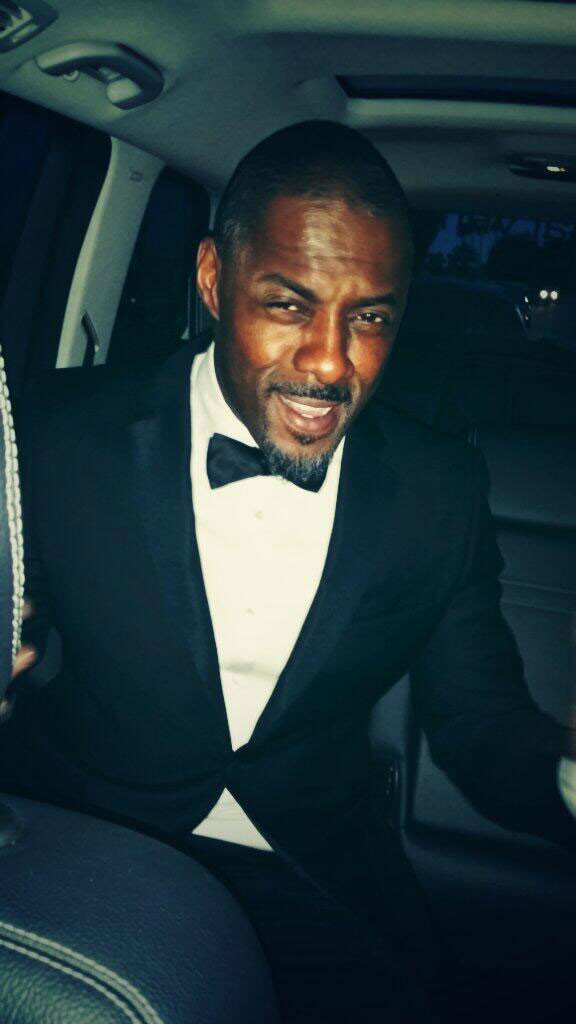 Twitter
Get a load of this.
For Idris Elba, wearing a bow tie evidently does way more than make the actor look dapper. It seems it also has quite the physical effect as well.
Yep. While, um, heading to the Palm Springs International Film Festival on Saturday, January 4, the 41-year-old star decided to offer up a little TMI.
"My Bow makes my d--k hard every time I smile...is that normal?" Elba tweeted along with a picture of himself sporting the arousal-inducing article of clothing.
He later took to Twitter to address the subject again, writing, "Had fun..releasing the beast..:) (jokes)" and "Wowsers! Crazy how many new followers you get when you mention the D*** If I owned a Bow tie company I'd be laughing. Dickie Bows by Driis."
Of course, bow ties are often worn by James Bond, the suave superspy that many would like Elba to see play if and when Daniel Craig ever steps down.
But the Mandela: Long Walk to Freedom star insists such speculation is just that.
"It's a rumor that's gotten out of control, basically—but that's all it is," he said on ITV's Lorraine. "There's no truth in it whatsoever."
What's more, he expressed his annoyance at the term "Black Bond."
"I just don't understand it. We don't say 'White Bond,' we just say 'Bond,' Elba noted. "So it suddenly becomes a black man and he's a 'Black Bond.' So I hate that phrase."