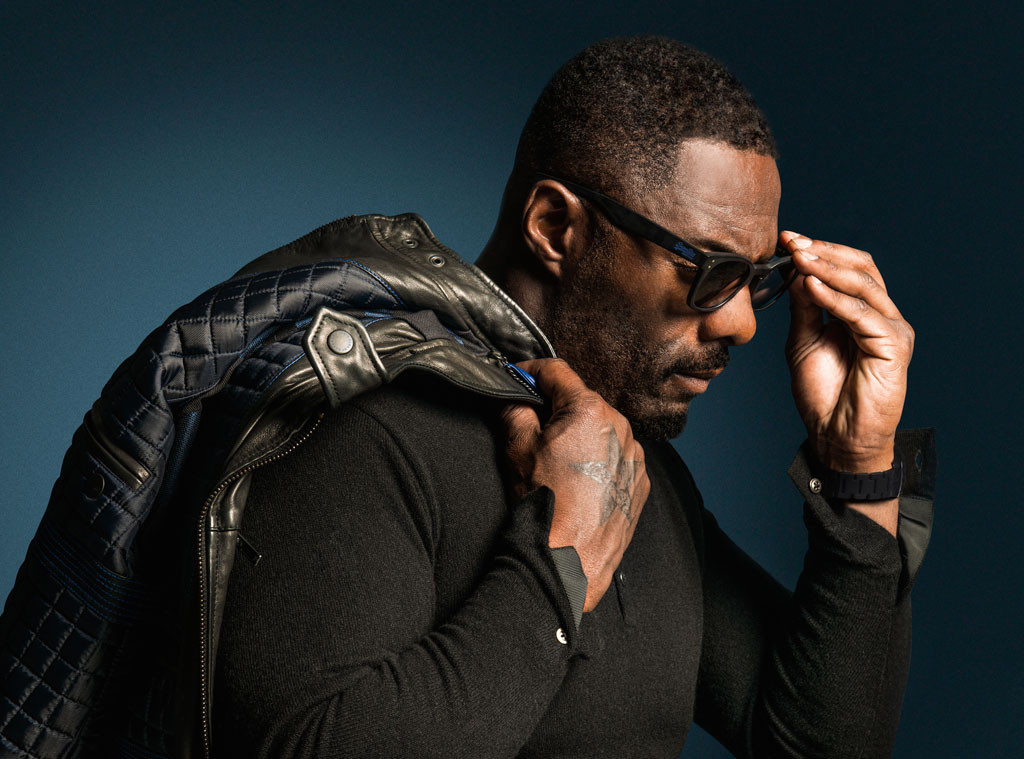 Idris Elba + Superdry
You know that noise you make when see a really, really, really attractive man? You kind of just open your mouth really wide and exhale loudly, sort of like a low grunt that sounds like you're dying a bit inside? The point is, looking at photos of Idris Elba causes us to emit just that noise. He is so yummy we could just spread him on a piece of bread and gobble him up.
So...how could someone like that possibly not make a good James Bond? OK, fine. You need to be many other things besides extremely handsome to play one of the most famous literary characters of all time, or else we would just cast Joe Manganiello and call it a day.
But Idris Elba has all the necessary accoutrements to take over for Daniel Craig when that time comes. Why are we defending Elba and not someone else? Only because current 007 author, Anthony Horowitz, claimed that the Thor and Wire actor was "too street" to play Bond. Whatever that means. Naturally, people weren't too happy with his comments.
To his credit, Horowitz did apologize for his remarks, insisting that he was "clumsily" trying to explain that he was used to Elba playing someone like his Luther character and that it definitely wasn't about race. Elba eventually responded to the story in a very classy way:
But still, we'd like to prove that Idris would rock the hell out of James Bond. Is this whole article really just an excuse to post tons of Idris Elba GIFs? Well...not no.
1. He's suave
3. He looks baller in a suit
4. He can kick ass and look good doing it
7. He's a real ladies man
11. He can seduce you with one look
13. But he has a soft side
14. He can be dark and brooding
15. He's British, just like James Bond was in the original novels
16. And OH YEAH HE LOOKS LIKE THIS:
#IdrisforBond so we can spend the next couple of years looking at photos and GIFs of him in Bond suits.
Related:
Idris Elba Responds to Viral Crotch Photo!