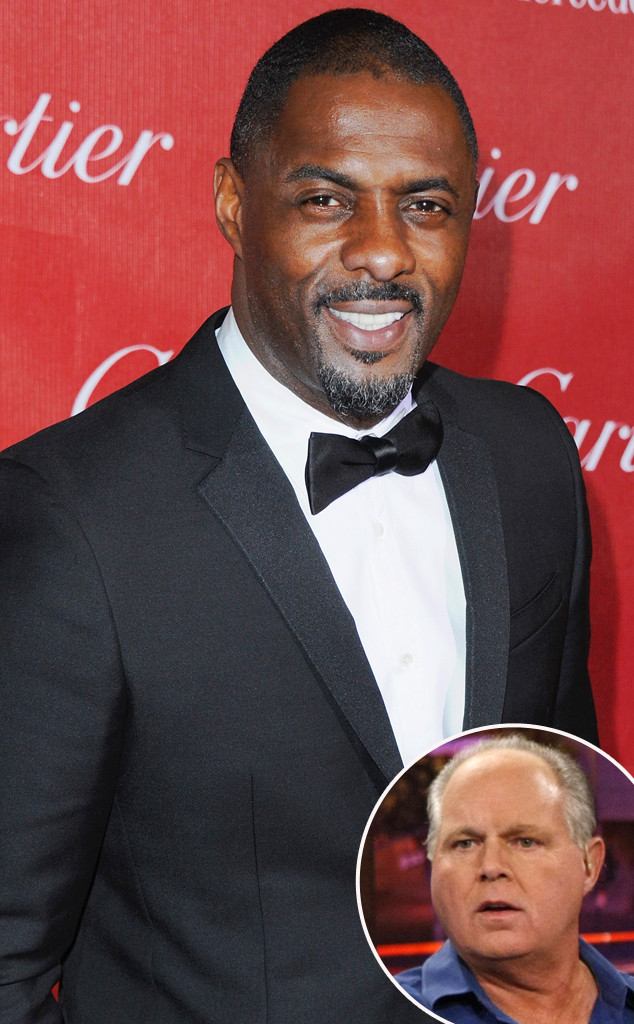 Jon Kopaloff/FilmMagic; Justin Lubin/NBCU Photo Bank
Daniel Craig may still be our James Bond, for now, but it looks like there are already a lot of opinions swirling over who should play the character next.
After emails were leaked between Sony execs eyeing Idris Elba for the film franchise, Rush Limbaugh offered his two (offensive) cents on the matter.
During his news program, the controversial commentator expressed his concern over the Avengers: Age of Ultron star stepping into the Bond role.
"James Bond is a total concept put together by Ian Fleming. He was white and Scottish. Period. That is who James Bond is," Limbaugh said.
"But now [they are] suggesting that the next James Bond should be Idris Elba, a black Briton, rather than a white from Scotland. But that's not who James Bond is."