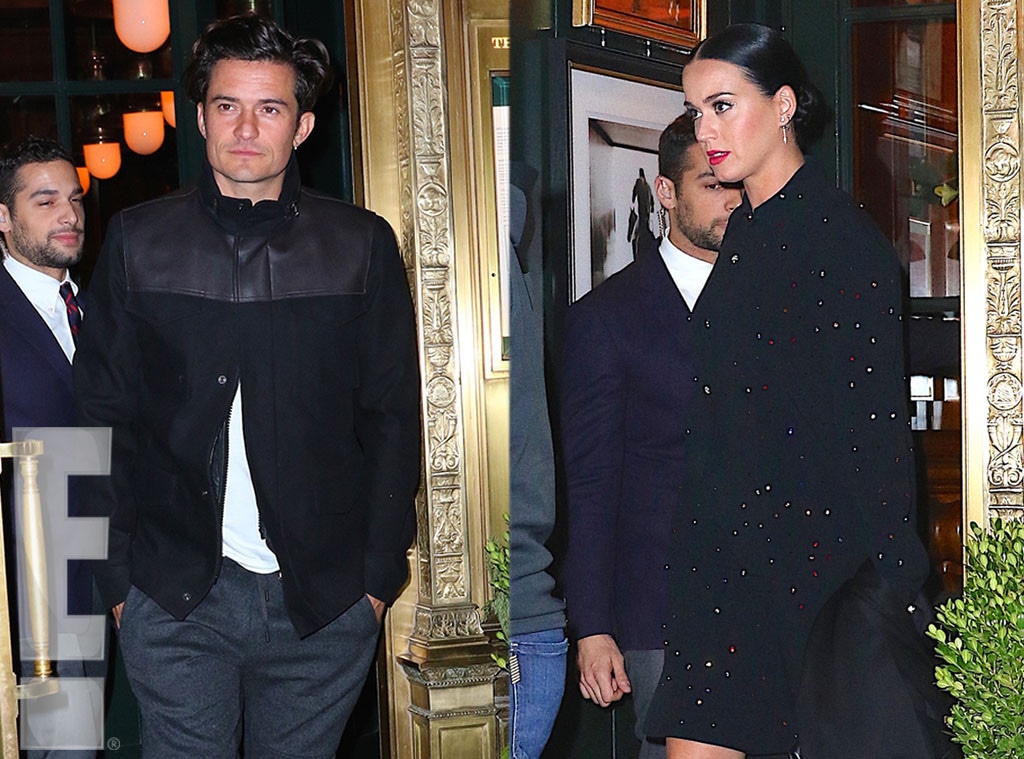 BlayzenPhotos / T.JACKSON / BACKGRID
It looks like Katy Perry and Orlando Bloom are officially official!
While the couple has been spotted together here and there over the last few months, stirring up speculation of a romance, E! News can confirm they are an "official couple."
"Katy likes how down to earth Orlando is," the insider told us. "They seem to be getting serious and are an official couple. She calls him her boyfriend."
This all makes sense considering the amount of time they've been spending together recently. Not only did they go on a Hawaiian vacation together last week, but upon their return, they've been staying together in New York City.
In fact, on Tuesday night, the couple was photographed leaving a romantic dinner date at The Polo Bar in Midtown Manhattan.
Perry literally dazzled in an sparkly black dress with drop earrings and bright red lipstick, while Bloom opted for a more casual style in gray pants and a black and leather jacket.
Another onlooker tells us, "It looked like Katy was very comfortable being her self in front of Orlando...They were sitting close to each other, [and] Orlando was a gentleman."
During their two-hour date, the source also notes, "Katy was smiling during their dinner, and Orlando could not keep his eyes off her while they were eating. The way it looked seemed like they been dating each other for sometime now. They were very relaxed."
Before hitting the chilly streets of NYC, though, the duo heated up their romance in the tropics, hanging out in Hawaii earlier this week and looking extra couple-y as they enjoyed a dinner date one evening and a hike the next day.
As you may have also noticed, the duo was notably absent from the 2016 Oscars as they embarked on their tropical vaca. The insider explains, "Katy and Orlando wanted to get away on their down time so they decided to go to Hawaii. They had know reason this year to attend the Oscars or the festivities around it."
Instead, Perry and Bloom hiked along the Napali Coast over the Oscar weekend, holding hands as they took in the views. The singer donned a pink bikini with a pair of palm tree-printed shorts while the actor opted for a pair of red swim trunks that showed off his toned abs.
"It was a last minute kind of trip for them both. They are pretty spontaneous people," the first insider notes. "Katy loves outdoors activities and one of her favorite places to travel is Hawaii."
(Side note: Perry and her ex-boyfriend, John Mayer, also visited Hawaii together in 2014 during which they were photographed on a similar hike).
But exes aside, things are looking good for Perry and her new man.
The photos of their dinner date in Hawaii show Bloom with his arm wrapped tightly around the "Roar" singer, both looking very happy and (dare we say it) in love!
But their recent photographs are only the continued proof of their blossoming romance.