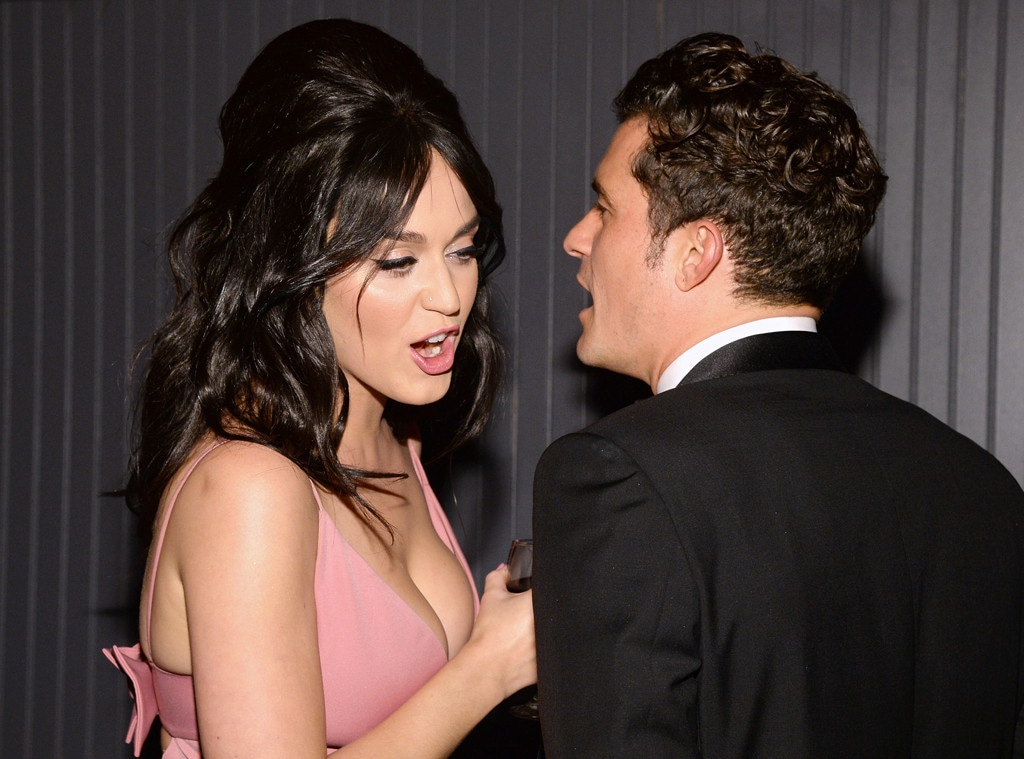 Kevin Mazur/Getty Images for The Weinstein Company
Well, well, well…what do we have here?
Katy Perry didn't just look as sexy as can be at the 73rd Annual Golden Globe Awards tonight, she was also spotted getting super cozy with Orlando Bloom at several after parties.
E! News has learned that the two spent a ton of time talking together in the VIP section of the Weinstein and Netflix parties as fellow guests looked on.
The two did little to hide their hang out and even danced around to Justin Timberlake's "Rock Your Body" together while Perry mouthed the lyrics.
Kevin Mazur/Getty Images for The Weinstein Company
In between their dance breaks and moments spent looking at the Grammy winner's phone, the two shared a vape pen at the swanky event held at the Beverly Hilton Hotel in Beverly Hills.
And their night didn't end there! The duo made their way into the Fox after party shortly thereafter and continued to mingle with guests, Golden Globe nominees and fellow famous pals.
Hmmm…so is there something more going on between the "Dark Horse" singer and the Brit? Only time will truly tell, but their chemistry sure does shine through in these pics!