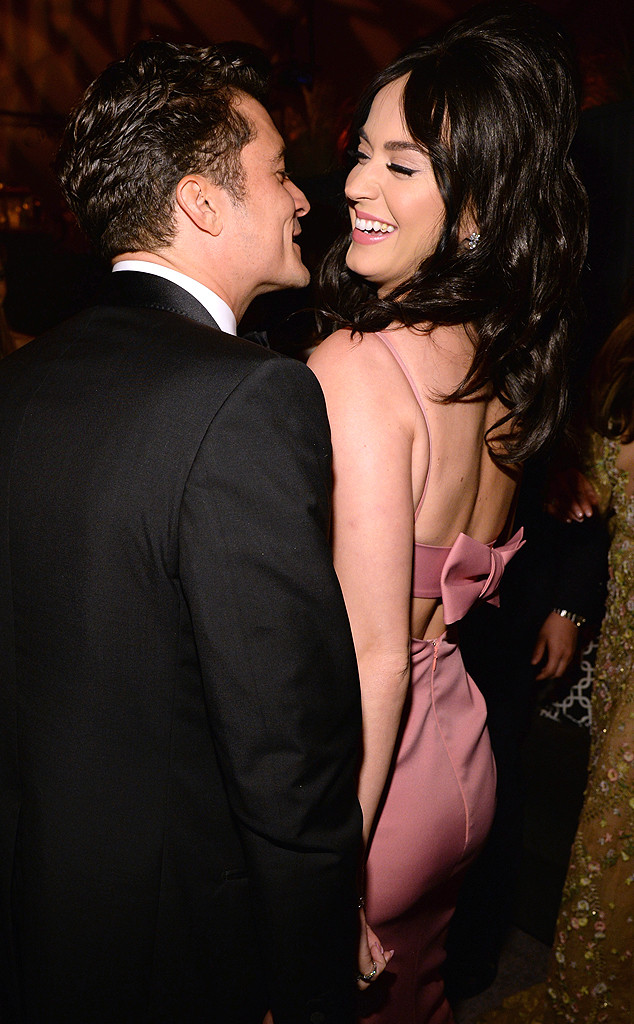 Kevin Mazur/Getty Images for The Weinstein Company
It's the Hollywood romance very few saw coming!
After all the awards were handed out at the 2016 Golden Globes last month, Katy Perry and Orlando Bloom just so happened to attend the same after-party.
Before you call it a casual run-in, however, E! News learned that the two spent a ton of time talking together in a VIP section of the party. After they danced to Justin Timberlake's "Rock Your Body" and shared a vape pen during the night, romance rumors began to start quicker than a winner could say thank you in an acceptance speech.
One month after the not-so-private party, all signs point to a pair that is more than just friends. It also leads fans with plenty of questions regarding this duo including where does John Mayer fit into the picture. We decided to take a look inside this famous pairing's relationship in the public eye. Let the "fireworks" or sparks fly!