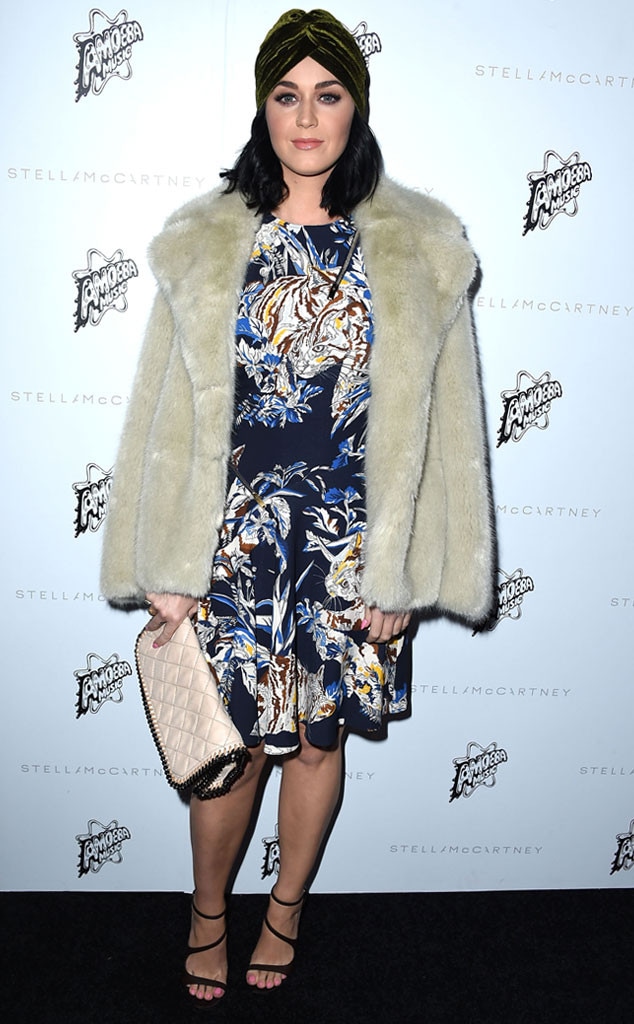 Steve Granitz/WireImage
It seems Katy Perry and Orlando Bloom couldn't stay away from each other for too long. 
Just days after surprisingly flirty photos surfaced of the Grammy nominee and British hunk together at a Golden Globes after-party—fueling rumors of romantic sparks—the celebrities serendipitously reunited at another A-list event. 
During the Stella McCartney Autumn 2016 Presentation on Tuesday, the Pirates of the Caribbean actor seemed to arrive just after the "Firework" singer and made his way over to her. According to the insider, they hugged and Bloom definitely gave off a flirtatious vibe, but Perry didn't seem fazed. They spent a few minutes talking, but they soon parted ways to greet different people.
We hate to burst this dreamy bubble, but it seems their flirtations are baseless. Despite previous "over for good" headlines, Perry's on-and-off flame John Mayer still piques her interest after all these years.
According to a second source, the brunette bombshell and "Gravity" crooner "are still very much together." The source speculates that Perry and Bloom are friends, but knows that she is still with Mayer. 
There you have it—while Perry and Mayer may be "hot and cold," it seems the sparks between her and Bloom are just platonically lukewarm.