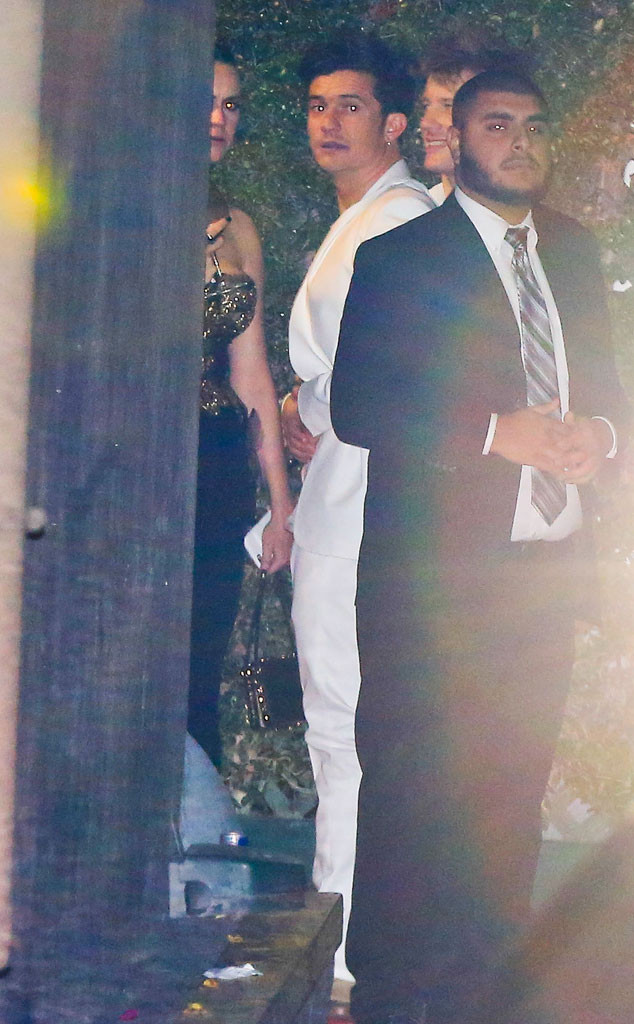 jul-kmm-fk-rol/X17online.com
Katy Perry and Orlando Bloom attended a pre-Grammys 2016 party together in Los Angeles Saturday night, marking the pair's second outing this weekend as they continue to fuel romance rumors.
Perry, Missy Elliott, Sia, and Greg Kurstin had teamed up with Spotify to co-host the bash, titled The Creators Party.
"They seemed to get along great," a source told E! News exclusively about Perry, 31, and Bloom, 39. "They were not all over each other but shared sweet gestures here and there. Orlando gave Katy her space to mingle and speak to her fiends and people she invited to her event. Katy did include Orlando in conversation at times during the evening."
The source told E! News the two left the party together.
"It was obvious that they are really, really into each other," the source said.
Bloom and Perry have not commented.
A day earlier, the two attended Adele's concert in the city, while Perry's on-again, off-again beau John Mayer, 38, was spotted outside the venue with a mystery girl.
Perry and Bloom have been hanging out in recent months and she has even met his and ex Miranda Kerr's son, Flynn. The pop star and Mayer were last seen together just before New Year's. The celebs have not commented on their love lives.