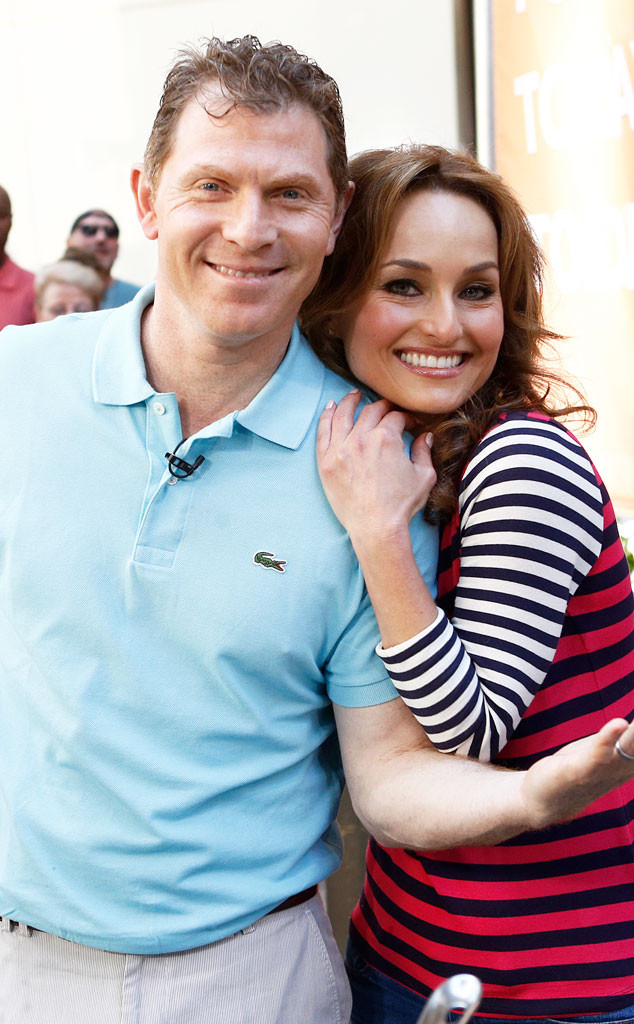 Peter Kramer/NBC/NBC NewsWire via Getty Images
Things are not heating up between Giada De Laurentiis and Bobby Flay.
According to Radar Online, the Food Network stars, who are in the process of divorcing their respective spouses, were "holding hands" under the table while having dinner at Emilio's Ballato in New York City. A source claimed De Laurentiis, 44, and Flay, 50, "even carved their initials in a secret place on the wall."
However, De Laurentiis' rep tells E! News exclusively that the report is "not true."
So what happened?
"Back in December, Giada had dinner at Bellato with her agent. Bobby Flay was also having dinner with some friends and dropped by Giada's table to say hi," her rep tells E! News. "They did not have dinner, nor was there any touching going on."
Flay's rep confirms what De Laurentiis's rep said.
De Laurentiis announced in December that she was separating from Todd Thompson, whom she married in 2003 and is the father of her 7-year-old daughter, Jade. Flay filed for divorce from his wife of 10 years, Stephanie March, in April.