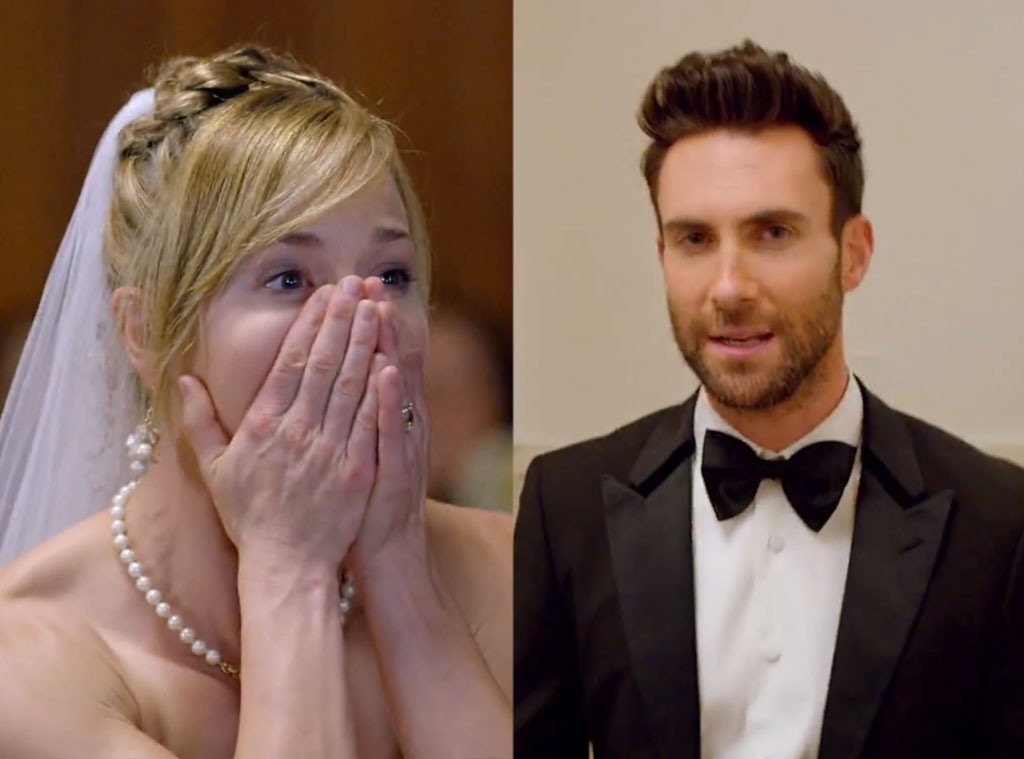 Maroon5VEVO
The Maroon 5 guys are actual wedding crashers in their new music video, "Sugar."
The pop rock group, led by The Voice coach Adam Levine, had filmed footage of the celebrations late last year for their clip, which was released on Wednesday. They also invited fans on Twitter to take part in the shoots.
"Dec. 6, 2014, we're gonna drive across L.A. and hit every wedding we possibly can and it's gonna be awesome," Levine, dressed in a tuxedo, says in the video, which was directed by David Dobkin, who helmed the 2005 Vince Vaughn and Owen Wilson comedy film Wedding Crashers.
Brides, grooms, guests and even a cook are seen appearing shocked at the band's appearance.
News about the band crashing one Los Angeles couple's wedding made headlines last month and it was revealed they had filmed their surprise performance for a music video. The newlyweds danced to some of their songs, including "She Will Be Loved," and posed for photos with Levine, who had tied the knot with Victoria's Secret model Behati Prinsloo, 25, earlier that summer.
"It was an incredible surprise and everyone at the wedding is going to cherish those memories," a rep for Duke Photography, which photographed the wedding, has said.
Levine, 35, told E! News that "literally, there was only one person in the entire wedding that knew, 'cause we needed a contact."
"Sugar" is the third single from Maroon 5's fifth studio album, the 2014 record V, which also features the singles "Maps" and Animals," whose music video features Prinsloo.
Watch:
Maroon 5 Crashed a Wedding to Film a Music Video
Other celebrities who have crashed weddings include:
Plus..