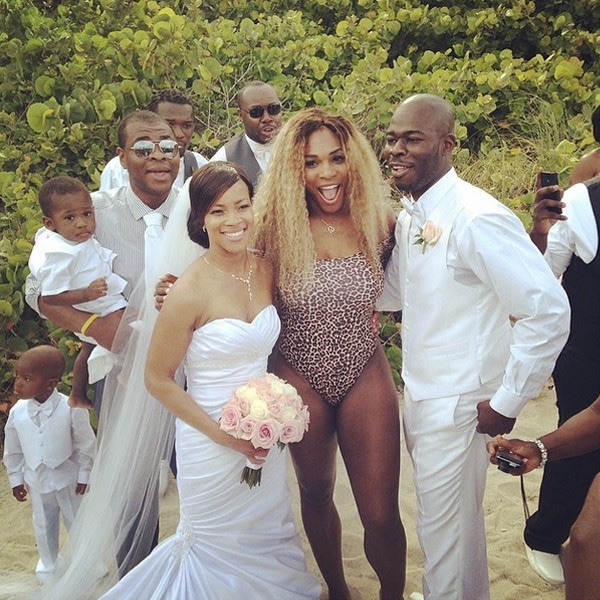 Instagram
We've seen some celebrity wedding crashing in our day, but Serena William's surprise appearance might be one of the best.
While hitting the beach in Miami Saturday, with her pal, fellow tennis star Caroline Wozniacki, Williams decided to crash an unsuspecting couple's nuptials…in a loud leopard print leotard.
"Wedding crasher!! Congrats!," the tennis star captioned one of the Instagram shots, which showed her posing for a pic in her leotard in the middle of the bride and groom.
She went on to post a few other snaps on Instagram of herself posing seductively on the beach, writing, "Leotard = swimsuit," on one, and "Just right," on another, where she showed off her derriere in the printed get-up.
Prior to Williams' wedding crashing, the athlete and Wozniacki headed to the Miami Heat vs. Indiana Pacers game Friday, where they cheered on the Heat, who beat the Pacers 117 to 92.
"With some trophy lol," Serena captioned a post-game shot, which showed her and Wozniacki posing beside Heat baller Greg Oden.
Talk about an eventful weekend.