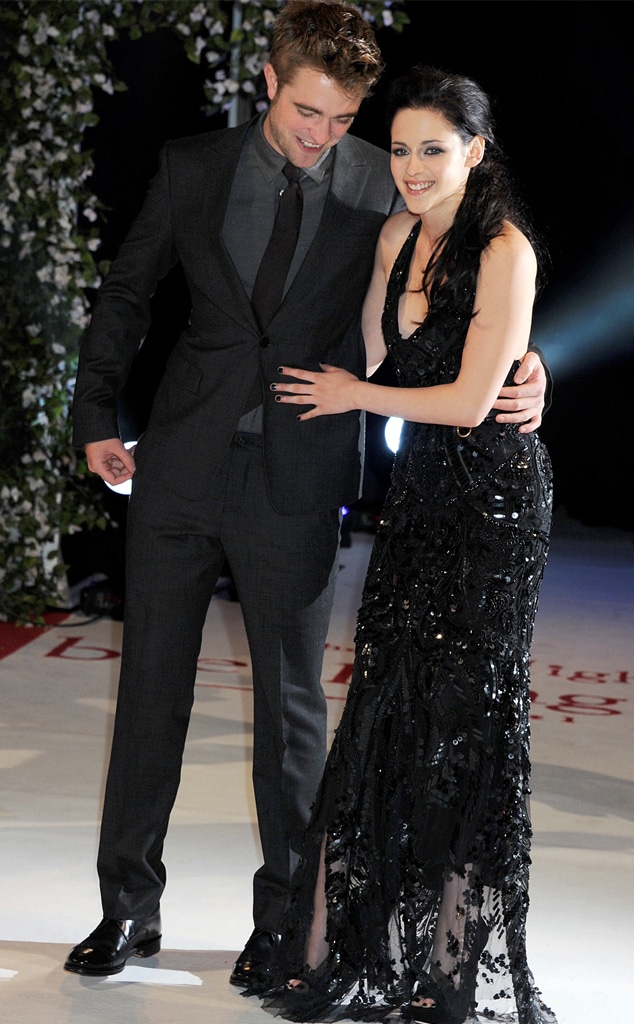 Dave M. Benett/Getty Images
That Robert Pattinson is a hard man to pin down isn't exactly news. That Robert Pattinson has seemingly disappeared off the map following the explosion of the Kristen Stewart cheating scandal, now that's noteworthy.
And with every man, woman and child (many of whom equipped with a telephoto-lensed camera) keeping their eyes out for the wronged Twilight star, we definitley have sympathy for him. But while he manages to remain under the radar, there are several tantalizing clues to his whereabouts.
One thing's for sure: he's not at the Los Feliz home he had, until recently, been sharing with Stewart.
With the exception of the paparazzi camped outside, all is quiet at the residence, with nary a sign of either Rob or Kristen since the news broke Tuesday evening. Hardly surprising, especially since the city certainly isn't wanting for secure hotels, should Rob have chosen to decamp.
A source close to Pattinson told People that the 26-year-old is "heartbroken and angry" and in seclusion, and (this may explain yesterday's emotion-laden apology from Stewart) not currently in contact with the other half of Robsten.
According to the magazine, Rob has already packed his bags and left the home; though if true, it's likely only a temporary measure: E! News has confirmed that the Los Feliz home is actually his, not theirs.
Meanwhile, Robert is well on his way to being the Elvis of the modern age, with unconfirmed sightings placing the elusive actor in several far-flung locales. He was allegedly spotted in Canada in recent days by a fan who announced to the blogosphere that her father, who works at Montréal's Pierre Elliot Trudeau International Airport, saw the heartbroken movie star getting into a limo after arriving in town. No word on whether he was in the company of Bigfoot or Tupac, too.
In any case Pattinson's reps are mum, declining to comment on his hiding spot, let alone his emotional state.
All we know for sure, however, is that he's due to begin filming his new movie, Mission: Blacklist, in Iraq next month.
It would certainly take a brave paparazzo to venture out for those pics. But they may not have to wait that long; Pattinson is expected (for now) to be hitting the promotional trail soon in support of Cosmopolis, due out Aug. 17.
As for Kristen, she's not been quite so able to disappear herself, as she was spotted earlier this week shunning photographers. Can't imagine why she wasn't happy to see them.
(Originally published on July 26, 2012 at 12:56 p.m. PT)