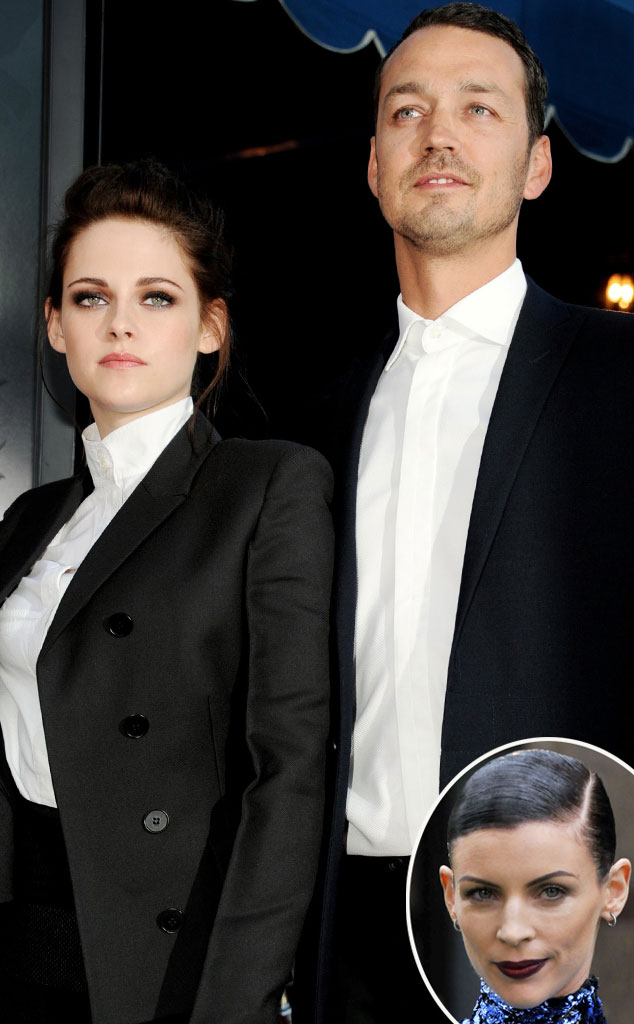 Kevin Winter/Getty Images, Ben Pruchnie/Getty Images
Kristen Stewart, Robert Pattinson, Rupert Sanders and Liberty Ross have no doubt had plenty of time to come up with a list of personal regrets in the lead-up to Tuesday's bombshell revelation that the Snow White and the Huntsman star cheated on her better half with the movie's director.
Well, today's ill-timed release of an interview Sanders' model wife gave before news of the affair broke is probably another one to add to the pile. After all, when she frankly spoke about enduring "really hard times" in her 10-year marriage to the 41-year-old director and called her life in L.A. "isolating," she couldn't have imagined the parsing it would undergo.
As it happens, the interview with the 33-year-old British beauty (who incidentally played Kristen's mother in SWATH) took place just two weeks before news of the Robsten scandal broke.
And let's just say, while she was clearly speaking honestly, she wasn't exactly painting a picture of the most blissfully balanced marriage.
"I romanticized domesticity for a while, and loved having a shopping list of groceries stuck to the fridge for the first time," Ross told YOU magazine, as excerpted by the Daily Mail. "But moving here and starting a life all over again was a lot harder than I had anticipated. I just didn't think it would be as isolating and daunting as it turned out to be."
She also spoke out about Sanders' increasingly hectic schedule and admitted that her pursuits had taken a backseat to his own.
"I would never say out loud that I am raising my children alone, but a lot of the time it has felt like that.
"I went from the glamour of working with Karl Lagerfeld and John Galliano to living on an isolated hilltop, with my husband gone most of the time."
However, speaking perhaps a bit too soon, she wrapped things up by saying that she and her husband had seemingly made it through whatever rocky patch they once experienced.
"But that's why everything feels so amazing now," she said. "We rode through the really hard times and we stuck it out."
Seems like they've still got quite a lot of sticking to get through. Yesterday, on the heels of Kristen's heart-wrenching public apology to Robert, Sanders released a mea culpa of his own, saying he was "utterly distraught" over the "pain" his indiscretion caused his family, noting, "I am praying that we can get through this together."
So far, Ross and Pattinson have yet to speak out in the aftermath of the scandal, though Liberty, at least, may have made her thoughts clear via another medium.
An Instagram photo from the user "libertyross" featuring a down-and-out cartoon Snow White with the caption, "Not so pretty or so pure afterall..." was posted to the account (which is not verified and may not actually be Ross') two days ago and quickly swept through social media sites. Sort of like everything to do with this saga.