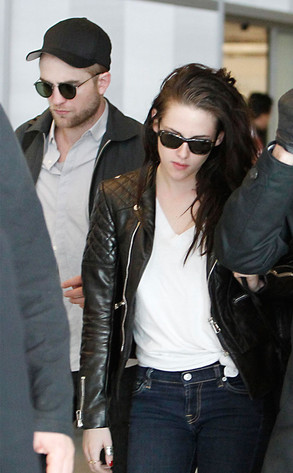 Splash News
Kristen Stewart and fleeting paramour Rupert Sanders have admitted to cheating on their significant others, Stewart on boyfriend and Twilight costar Robert Pattinson and Sanders on his wife of seven years, Liberty Ross.
Their dalliance has been characterized as a brief fling, and it helps that no one bothered to issue a wayward denial to throw us off the scent—but a tangled web has been woven nonetheless.
So, here's a rundown of everything we know so far about what happened and when. A cheat sheet, if you will.