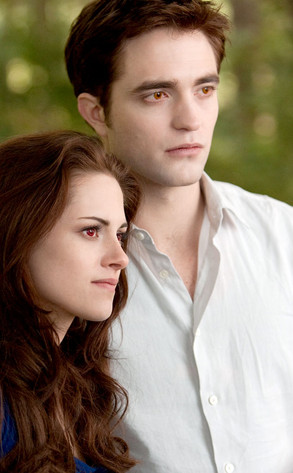 Andrew Cooper; SMPSP/Summit Entertainment
Despite the shocking cheating scandal, life will go on for Robert Pattinson and Kristen Stewart.
In fact, Pattinson will be making the publicity rounds in the next couple of weeks to promote the Aug. 16 release of his David Cronenberg-directed film, Cosmopolis.
It's highly unlikely RPattz will talk even one word about his private life with Ms. Stewart, but the next flick he has to promote is—you guessed it—Breaking Dawn: Part 2.