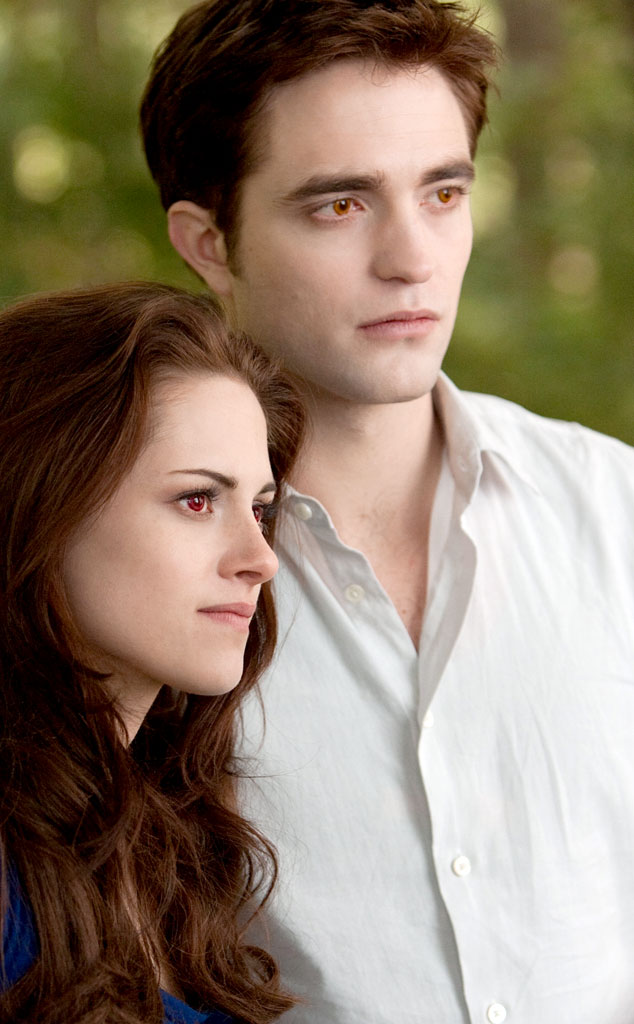 Andrew Cooper; SMPSP/Summit Entertainment
Despite the shocking cheating scandal, life will go on for Robert Pattinson and Kristen Stewart.
In fact, Pattinson will be making the publicity rounds in the next couple of weeks to promote the Aug. 16 release of his David Cronenberg-directed film, Cosmopolis.
It's highly unlikely RPattz will talk even one word about his private life with Ms. Stewart, but the next flick he has to promote is—you guessed it—Breaking Dawn: Part 2.
If the publicity plan is anything like the last go-around, expect BD events around the world in cities like Los Angeles, London, Rome, Madrid, Paris and Brussels.
Considering Pattinson, 26, and Stewart, 22, never talked about their relationship at any of the past Twilight premieres, there's no reason to think things will change for the last installment of the vampire franchise, which hits theaters Nov. 16.
But before all that, they both have new movies to make.
Stewart will not only star in, but will also become a first-time producer with Cali, a Nick Cassevetes-directed film about a young couple who leave L.A. after they make some money selling a fake snuff film. Just this morning, Variety reported that Magic Mike star Alex Pettyfer is in final talks to costar.
Shooting is expected to begin in late summer or early fall.
A sequel to Snow White is said to be in the works, but today the studio isn't commenting on its status. Reports in May claimed that Universal was hoping that Stewart, Chris Hemsworth and, yes, director Rupert Sanders would reunite for a second installment.
"I would do it in a heartbeat," Stewart told us shortly before the first was released.
As for Pattinson, he's set to star as a real-life U.S. Army interrogator who was instrumental in the capture of Sadam Hussein in Mission: Blacklist.
No word on when cameras will start rolling, but Pattinson told MTV News at Comic-Con that the director Jean-Stephane Sauvaire was doing pre-preproduction work in Iraq.