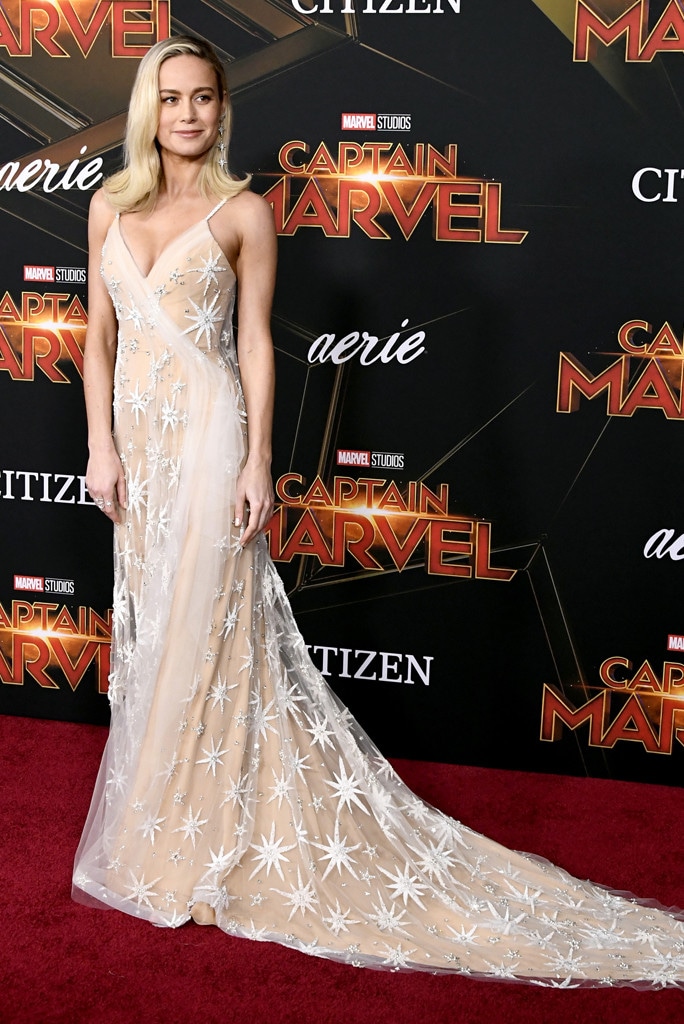 Frazer Harrison/Getty Images
Today's the day we've all been waiting for...it's Captain Marvel day!
For months we've been counting down to see the latest Marvel movie hit theaters, and we've finally made it to the release date. Friday marks Captain Marvel's premiere, which means you can go watch Brie Larson as Carol Danvers AKA Captain Marvel, fight a galactic war to save Earth and look pretty fierce while doing so.
From the moment Larson was announced as Captain Marvel fans have been watching her every move in hopes of becoming more like the actress and the hero she plays on screen. 
While you can't technically become the 29-year-old actress, you can be inspired by her and her heroic character no matter what you do for a living or how old you are.
Saving the world is no longer a man's job. Wonder Woman showed us that in 2017 and Captain Marvel backs it up.
What women superheroes do however do way better than male ones is dress. Seriously, their style is so much better!
Although we do love Captain Marvel's red, white and gold super suit, we're talking about Larson and her personal style, which is worthy of a superhero...if we do say so ourselves.
In addition to building hype for the action movie over the past few months, Larson has brought us serious style inspiration with every movie press event she's done recently.
From custom Rodarte at the world premiere in Los Angeles this week to a sleek navy jumpsuit when teasing the film at the Smithsonian National Air and Space Museum, it's clear that Larson's on-screen persona isn't the only one causing us to do a double take these days.
As you get excited to go see the actress in the highly-anticipated movie this weekend, why not look at her best press ensembles below and vote for the one you think is super spectacular? You know you want to!
Brie Larson's Red Carpet Style Poll
Captain Marvel is now playing in theaters.