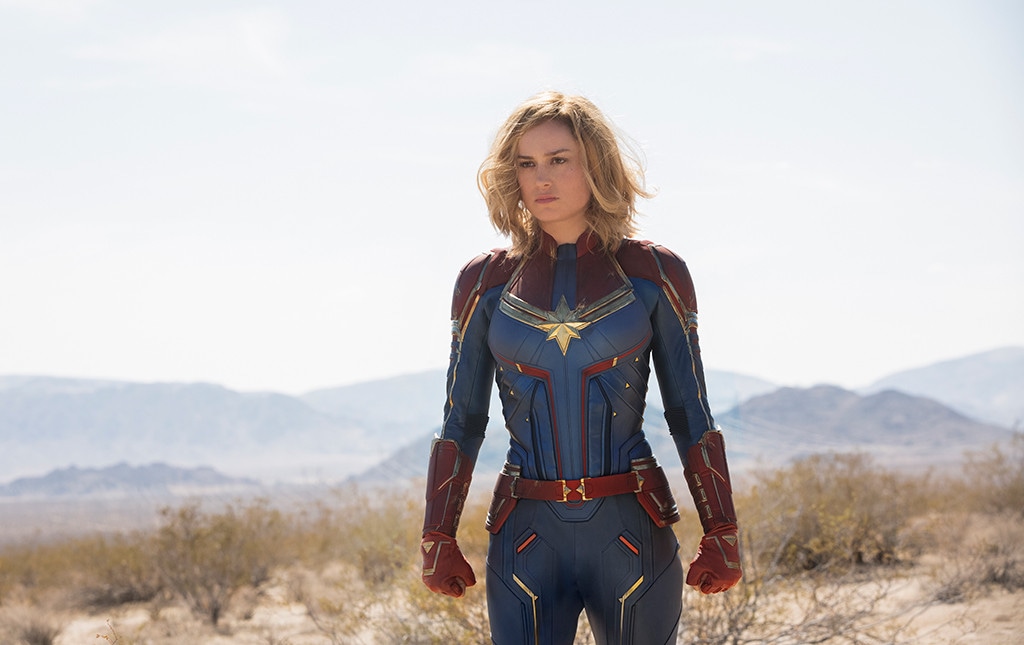 Marvel Studios
Brie Larson oozes girl power in the newest trailer for Captain Marvel.
In a new movie trailer for the comic, Larson takes us on a journey of self-discovery as her character, Carol Danvers, attempts to remember who she is and where she came from. It is also a total blast to the past since Captain Marvel makes her entrance into earth's atmosphere in the '90s. 
As Captain Marvel begins to discover her powers with the help of Samuel L. Jackson, who plays Nick Fury, fans of the Marvel universe see how S.H.I.E.L.D. was formed into the agency it exists as today. 
While the new trailer has been a long time coming, there are still quite a few months until the movie is released. Over three months to be exact. But Brie assures fans that the long wait is definitely worth it. "I'm really proud of what it is that we're making," she teased to E! News in June. "I think all the hype and anticipation will be worth it."
Other actors in the star-packed film include Gemma Chan as Minn-Erva, Clark Gregg as Phil Coulson, Djimon Hounsou as Korath, Samuel L. Jackson as Nick Fury, Jude Law as a Starforce Commander, Lashana Lynch as Maria "Photon" Rambeau, Ben Mendelsohn as Talos and Lee Pace as Ronan the Accuser.
To see photos of the stars on set, check out the gallery above!
The film hits theaters in March 8, 2019.