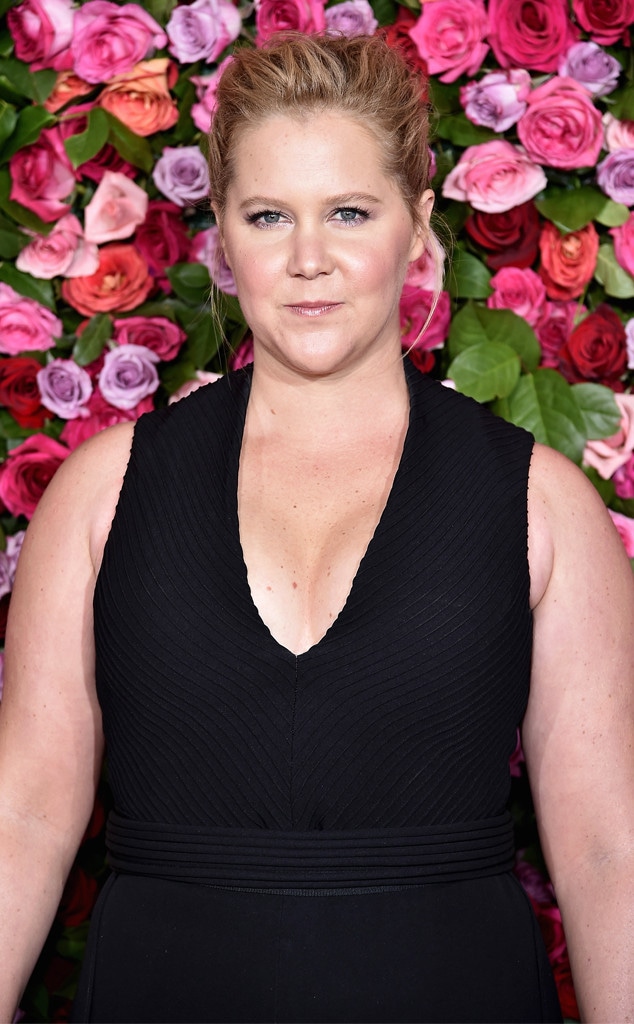 Steven Ferdman/Patrick McMullan via Getty Images
Amy Schumer is sharing the good with the bad when it comes to her pregnancy.
Since announcing she and husband Chris Fischer were expecting their first child together, Schumer has been very transparent about the difficulties she has dealt with in her two trimesters thus far. Her most recent video uploaded to Instagram on Saturday is no different.
The comedian posted a video that is not necessarily for those with weak stomachs. "Hi I thought it might be fun to see me throw up in a public bathroom," she told the camera. Schumer then placed the camera down on something and proceeded to vomit with the camera still rolling.
She captioned the video, "Deep in my second trimester and all i can say is nope! Yesterday i did a show 90 minutes later."
In November, the Trainwreck star was hospitalized for hyperemesis gravidarum, which is severe nausea and vomiting during pregnancy. She had to cancel some shows and revealed that her second trimester was not any better than the first.
"Baby's fine but everyone who says the 2nd trimester is better is not telling the full story," she captioned the photo of herself in a hospital bed. "I've been even more ill this trimester. I have hyperemesis and it blows."
She added, "Very lucky to be pregnant but this is some bulls--t!"
Schumer was well enough to do a show a few days after her hospitalization. She shared a photo of herself standing in front of what looks like a sold out crowd and wrote, "Thanks for bringing me back to life Newark (something no one else has ever said)."