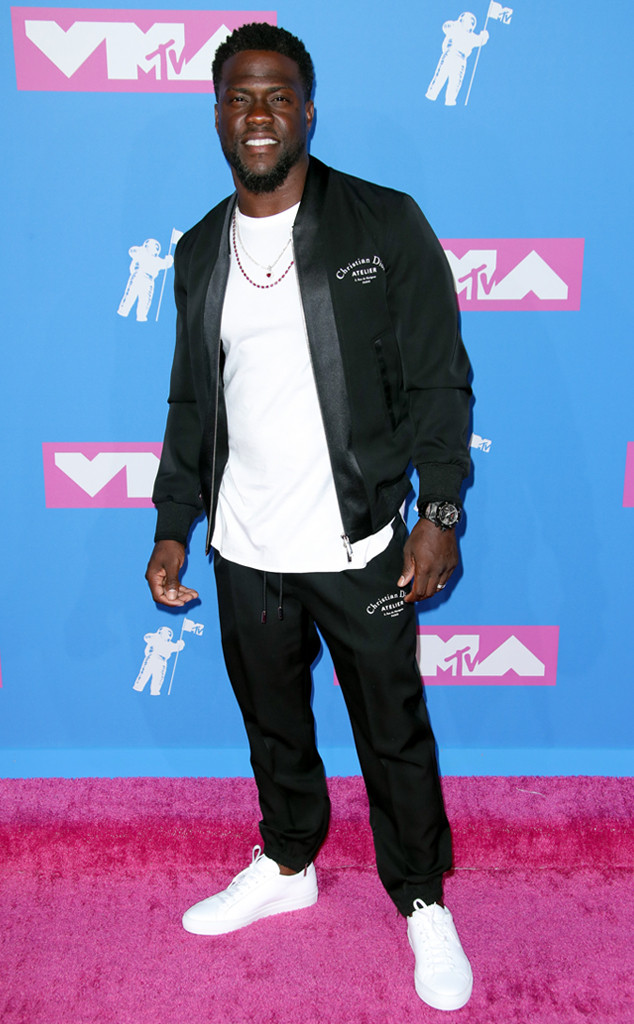 Matt Baron/REX/Shutterstock
Kevin Hart is refusing to apologize for his past controversial tweets, even if that means losing his new gig as the host for the 2019 Oscars.
On Thursday night, the star took to Instagram to protest the treatment he is facing in light of resurfaced tweets that are viewed as homophobic. In the passionate Instagram video, Hart tells the world, "So I just got a call from The Academy. That call basically said, 'Kevin, apologize for your tweets or we're going to have to move on and find another host.'"
Despite the Academy's gracious offer, Kevin says, "I passed."
"The reason that I passed is I've addressed it several times. That's not the first time this has come up. I've addressed it. I've spoken on it. I've said where the rights and wrongs were. I've said who I am now versus who I was then. I've done it," he explains. "I'm not gonna continue to go back and tap into the days of old when I've moved on. I'm in a completely different space in my life."
He continues on to implore the public to use "The same energy that went into finding those old tweets could be the same energy put into finding the response to the questions that have been asked year after year after year."