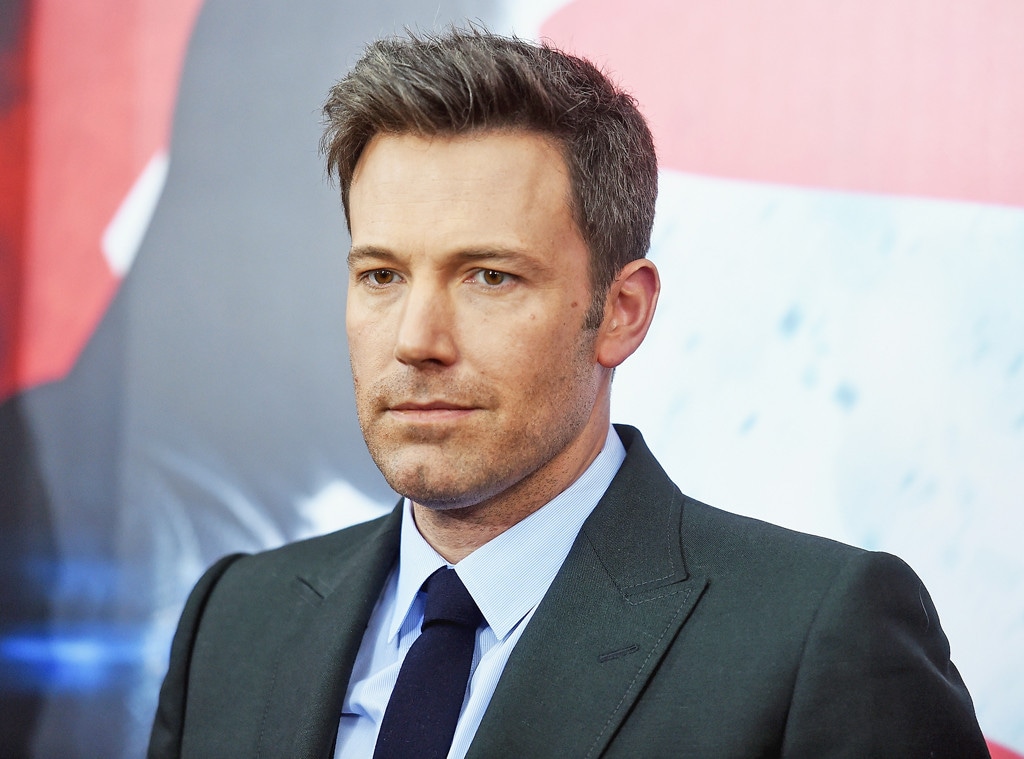 Jamie McCarthy/Getty Images
He may not have actually taken the field at the 53rd Super Bowl Feb. 3, but Ben Affleck still walked away feeling victorious. 
"There's a little euphoric recall,"the Boston native boasted 11 days later during an appearance on Jimmy Kimmel Live. Ostensibly he was there to talk about his upcoming Netflix action-adventure Triple Frontier, but he couldn't help but do a little bragging about his hometown New England Patriots. With three rings in the past five seasons to celebrate, not to mention a legitimate friendship with Patriots' slinger Tom Brady and a World Series win for his Boston Red Sox, well, he felt he'd earned a touch of boasting. 
"You know what happens is you get used to a thing like that," he said slyly. "Not to rub it in." 
Frankly, these days Affleck has plenty of reasons to feel like a winner. Six month removed from a stay in rehab, he remains deeply committed to his sobriety. And his friendship with ex wife Jennifer Garner has, perhaps, never been stronger as they continue their path of coparenting daughters Violet, 13, and Seraphina, 10, and son Samuel, 7, in one of Hollywood's most successful showcases of conscious uncoupling. 
His love life isn't looking too shabby, either. Months after splitting with Saturday Night Live producer Lindsay Shookus on the eve of his third entry into a rehabilitation center to treat his ongoing alcoholism, the 46-year-old feels they have a legitimate shot at repairing the issues that derailed their yearlong romance last summer. Though their work and children (she shares 6-year-old daughter Madeline with her former husband, television producer Kevin Miller) keep them tied to opposite coasts, "They are back together and happy to be back in each other's lives," an insider recently revealed to E! News. And as Affleck continues to work on his health, he's found room to devote to love as well. Said they insider, "They definitely missed each other."
Not that they'd ever completely cut things off. Sure, Affleck enjoyed a brief dalliance with 22-year-old Playboy model and veterinary technician Shauna Sexton in the wake of his breakup with Shookus. But after a handful of dates at Nobu and Jack In the Box, and one post-rehab trip to take in the wilds of Big Sky, Mont., their connection fizzled pretty quickly. "It was not serious to begin with," one insider told E! News at the time. The one he shared with Shookus, meanwhile, never truly wavered. 
Months after their split, the couple began to chat, a source revealed to E! News, a development that was all but an inevitability considering their history. "They've known each other for years and there have been other periods of time where they didn't speak," explained the source. "But they always seem to end up talking again." 
Overcoming hardships is sort of what Affleck and Shookus, 38, do. Though in some ways the twosome have enjoyed a fairly standard courtship, checking off such milestones as meeting the parents and doing a test run on that whole cohabitation thing, they experienced challenges right out of the gate. When their coupling went public in 2017, reports emerged painting Shookus as Affleck's former mistress—one he felt free to reunite with once they took the official steps of filing for divorce. 
A source insists the reality was a lot simpler—they were longtime friends who connected after their respective marriages unraveled—but adjusting to the sudden media glare was a challenge for the former civilian.
At SNL since graduating college in 2002, the Williamsville, N.Y. native has spent her entire career around celebrities (Jon Hamm is a close pal and Kristen Wiig has bragged about their dancing skills during nights out), but becoming a bold faced name herself felt strange, she recently admitted to Elle.
"My entire career has been behind the camera, and that's definitely where I'm most comfortable. I'm a producer, I'm a mom, a friend," the University of North Carolina journalism grad explained—in a May piece titled "Who is Lindsay Shookus?" Accepting a world where she's considered a public figure "honestly makes me laugh." 
But while having to ensure she was paparazzi camera ready before meeting her boyfriend for a dinner date was strange, she could roll with it. As she put it to Elle, "Someone thinks about you for one minute and then says, 'What do I want for lunch?'"
The duo found their footing in the public consciousness, enjoying bi-costal date nights, vacationing together in Maine and even making an appearance at the 2017 Emmys, with Affleck holding Shookus' purse so she could help accept SNL's trophy for Outstanding Variety Sketch Series.
And when the NBC stalwart went on hiatus last summer, New York-based Shookus agreed to spend the season on the West Coast with Affleck in his newly purchased $19 million Pacific Palisades pad, just down the road from Garner and the kids. Fresh off an April vacation in Hawaii (where Affleck was shooting Triple Frontier), she flew out to L.A. to join him. "He has asked her to help with a lot of the decor and decisions and she has gladly put in her two cents," a source revealed to E! News at the time, adding she was thrilled to have so much together time with him after months of long-distance dating. 
While they respected Garner's request to not involve the kids, she wasn't shy about introducing her daughter into the mix or arranging for a double date with parents Christine and Robert, who were quite taken with the Oscar winner. As a source said at the time, "Her parents are crazy about Ben and think he is so smart and charming. They are totally captivated by him." 
That's something that seems to run in the family. Now that Shookus and Affleck are resuming their courtship, an insider tells Us Weekly, "they've picked up right where they left off." 
His relationship with Garner, meanwhile, has remained impressively steady. Though the unraveling of their joint life together (shortly after finalizing their divorce in November, they unloaded the family home in the Pacific Palisades where Violet, Seraphina and Samuel had access to an outdoor basketball court, art studio and a screening room) could have signaled the end of their decade-long, once storybook-like affair, the former spouses are viewing it as their fresh start, selling the $32 million palatial property to Adam Levine and wife Behati Prinsloo just another necessary step in sorting out their shared assets. 
Affleck has already settled into seven-bedroom spread in the area while Garner has been house hunting nearby to ensure she and her ex will remain both on the same page and in the same zip code. 
Though the 46-year-old star of HBO's Camping has moved on with a fresh romance of her own—a source sharing she's "very happy" at the progression of her relationship with tech CEO John Miller, 40—the pair have stuck to their same family-first script. 
Special occasions together are a most—whether that's watching the Red Sox best the L.A. Dodgers in a grueling 18-inning game en route to their World Series win, trick-or-treating in a secluded Malibu enclave for Halloween or returning to the beloved Montana spread for their traditional Thanksgiving dinner. 
The trip which saw all the adults pull chef duty (though Affleck has gone on record calling his ex "probably the best cook I know") was a given, an insider told People: "This was long planned. They always celebrate big holidays together as a family."
Because that's how the two see themselves. Though the romantic portion of their romance has wrapped, their roles as Mom and Dad are ongoing and, as Garner put it to Vanity Fair, "If you see your kids love someone so purely and wholly, then you're going to be friends with that person." 
With their separation playing out over the course of two years and sparking more than a few rumors that a reconciliation was in the offing, they're each glad to close that particular chapter, says a source, noting, "They will continue co-parenting and being a family the same way they have been. They have a good relationship. There are some challenges, but they both try and always put the kids first." 
For Affleck that means indulging in a little arts and crafts, whether that means the type of project that involves glue sticks and pipe cleaners or the time he turned Samuel's room into a Patriots' shrine "to help him really understand, like, where he comes from, if not literally, then at least spiritually," as he explained to Kimmel, detailing his reaction to elementary schooler's assertion that he's an L.A. kid, not a Bostonian like Dad.  
"Ben has been taking them to their activities regularly," a source says of the star, currently in post-production on two films, Torrance and Witness for the Prosecution, and executive producing the Boston-set TV series City on a Hill. "He's feeling great and happy with where things are with Jen." 
Most importantly, he's simply feeling great—period. 
Having slipped up this summer following his split with Shookus, Affleck put his full focus on regaining his treasured sobriety. When Garner helped him settle into an L.A.-area rehab, he gamely agreed to the strictest of terms: He'd stay on premises, only making trips to his seven-bedroom mansion for workouts, accompanied by both a therapist and coach. And if 30 days were not enough to squeeze everything he possibly could from the intense counseling sessions and group meetings, then, fine, he was open to bunking there as long as the pros saw fit. 
RB/Bauer-Griffin/GC Images
That magic number turned out to be 40 days, with continued outpatient care to ensure he remained on track. 
"He is trying very hard to work on himself and get to the root of his addiction," a source shared. "He has a lot of demons but he wants to understand himself and have the results be different this time." 
To that end he's accepted that he'll never truly be done with his recovery. 
"Battling any addiction is a lifelong and difficult struggle," he shared in an entirely open statement about his health last October. "Because of that, one is never really in or out of treatment. It is a full-time commitment. I am fighting for myself and my family."
And all signs currently point to him netting a big win. His kids remain in awe of him and his ex continues to be a close and supportive friend. Add in a renewed romance with Shookus and everything's coming up Affleck. "Ben is in a really good place right now, both health-wise and with his family," a source told E! News recently.
And he could really get used to a thing like that.