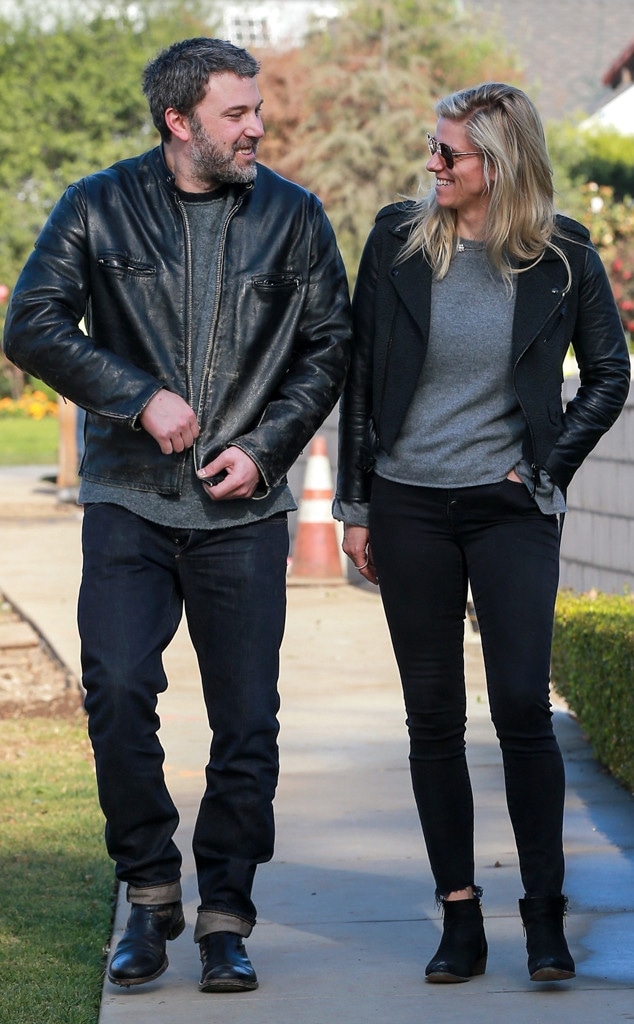 Stoianov / BACKGRID
The temperatures in your neighborhood aren't the only things heating up this summer.
Close to a year after E! News first confirmed that Ben Affleck was dating Saturday Night Live producer Lindsay Shookus, the famous pair remains stronger than ever.
According to a source, Lindsay is on hiatus from work and is able to spend more time in Los Angeles with Ben during the summer months.
"They are also taking some trips and spending time with her family in New York," a source shared with E! News exclusively. "She is loving being with Ben and enjoying his new house."
This past spring, Ben was able to purchase a $19.2 million home in a Los Angeles neighborhood called Pacific Palisades. The property is also conveniently located by ex-wife Jennifer Garner's home.
We're also told that Lindsay has been able to spend quality time with Ben and her other family members together. And yes, everyone gets along very well.
"Lindsay's daughter has been spending a lot of time with them and has really gotten to know Ben. Lindsay has not shied away from including her daughter in her time with Ben and incorporating her into their lives," our source shared. "She also had her parents in town and they spent a lot of time entertaining them. Her parents are crazy about Ben and think he is so smart and charming. They are totally captivated by him and he has been very generous and warm to them."
Just last month, cameras caught Ben and Lindsay having a double date with her parents at a French-Asian restaurant in Santa Monica, Calif., called Cassia. They would also enjoy a hike the day after.
And while pop culture fans remain interested in learning more about the couple, Lindsay doesn't see herself as a star or celebrity of any kind.
"My entire career has been behind the camera, and that's definitely where I'm most comfortable. I'm a producer, I'm a mom, a friend," she shared with Elle back in May. "Being considered a public figure honestly makes me laugh."
Regardless of the lights and cameras that follow this pair, those close to the couple believe they make a great match.
"Lindsay is crazy in love. She would marry Ben in a heartbeat," our source shared. "[Ben] is happy with her and content with where things are."