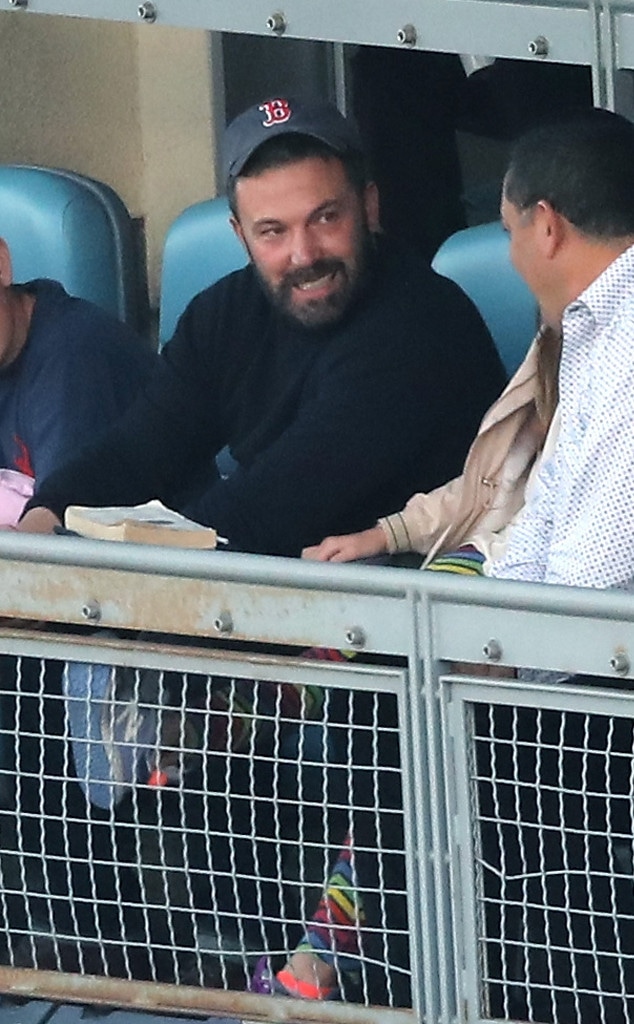 Jerritt Clark/Getty Images
Jennifer Garner and Ben Affleck reunited on Saturday night at a 2018 World Series game in Los Angeles.
Sources tell E! News that the two of them were together and arrived with their three children: Violet, 12,  Seraphina, 9, and Samuel, 6. It was Game 4 of the World Series that pitted the Los Angeles Dodgers against the Boston Red Sox. The Red Sox won 9-6 after a nearly seven and a half hour game on Friday night that lasted 18 innings.
Affleck, who hails from the Boston area, was seen repping the Red Sox with his hat choice. It remained unclear, however, if Garner rooted for her home team or Boston.
Their reunion at the World Series game happened just a few months after the parents reached a divorce settlement a little over a year after first filing to end their marriage. A source told E! News earlier that the settlement would be filed in court after Affleck got out of rehab.
On Aug. 22, Garner staged an intervention and later that day drove Affleck to a treatment center for his third stint in rehab. The Batman star recently completed 40 days for alcohol addiction and opened up about it in an Instagram post. "Battling any addiction is a lifelong and difficult struggle. Because of that, one is never really in or out of treatment," he wrote. "It is a full-time commitment. I am fighting for myself and my family. So  many people have reached out on social media and spoken about their own journeys with addiction. To those people, I want to say thank you. Your strength is inspiring and is supporting me in ways I didn't think was possible. It helps to know I am not alone. As I've had to remind myself, if you have a problem, getting help is a sign of courage, not weakness or failure."
Meanwhile, the Camping star has been linked to John Miller, a 40-year-old CEO. According to a source, Miller and Garner have been "hanging out" recently. Another source told E! News, "Ben is happy when Jen is happy. They have a really strong relationship.  They will continue to co-parent and support each other." 
Affleck, Garner and their kids weren't the only big names in the crowd at the game. Take a look at the gallery below at some of the other famous faces who showed up at the 2018 World Series.
Win or lose, it looked like it was a home run for all the celebrities that attended.