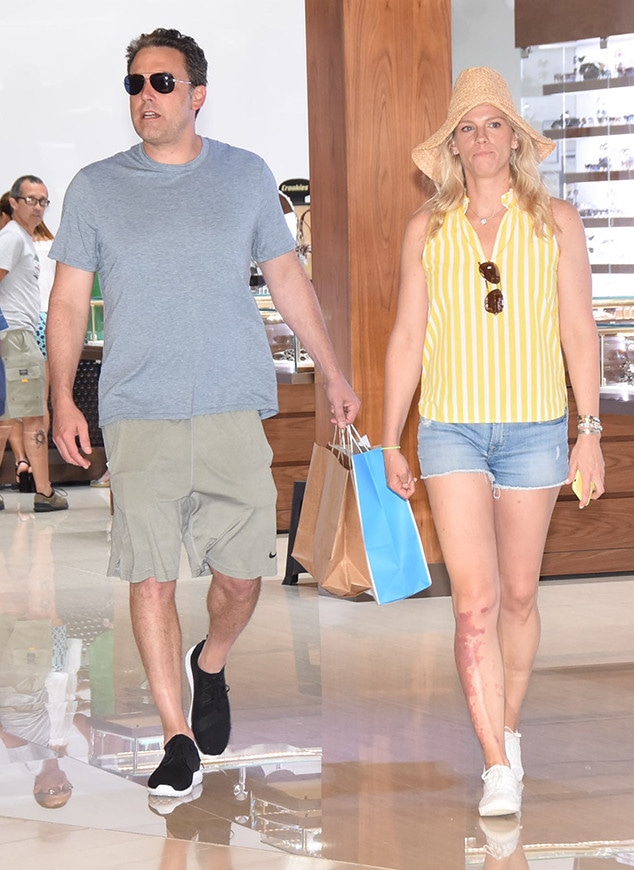 Photopress PR / SplashNews.com
It's officially over between Ben Affleck and Lindsay Shookus.
The 46-year-old actor and the 38-year-old SNL producer have called it quits after a year of dating, E! News can confirm. 
Affleck and Shookus split two to three weeks ago, E! News has learned. "They are still very amicable and have stayed friends," a source said. "They both tried to make it work, but the distance just proved to be too much for them right now. Family comes first for them both."
The news comes soon after Affleck and Playboy model and vet tech Shauna Sexton, 22, went on a date at a restaurant in the Los Angeles area, where they live. A source had told E! News at the time that the actor felt "it is over with Lindsay," who he had recently learned would not move from New York to the West Coast as planned. The source added that he was "not happy that there were photos."
Affleck also spent time with his kids over the weekend, E! News has learned. 
Affleck and Shookus have not commented on their breakup. Shookus has since deleted her Instagram, where she occasionally posted photos of her family and Affleck and other loved ones.
E! News learned in July 2017 that Affleck and Shookus had begun dating. Three months prior, the actor and wife Jennifer Garner filed for divorce after 10 years. It has not yet been finalized.
Affleck and Garner share three children. Shookus also has a child from a previous relationship.