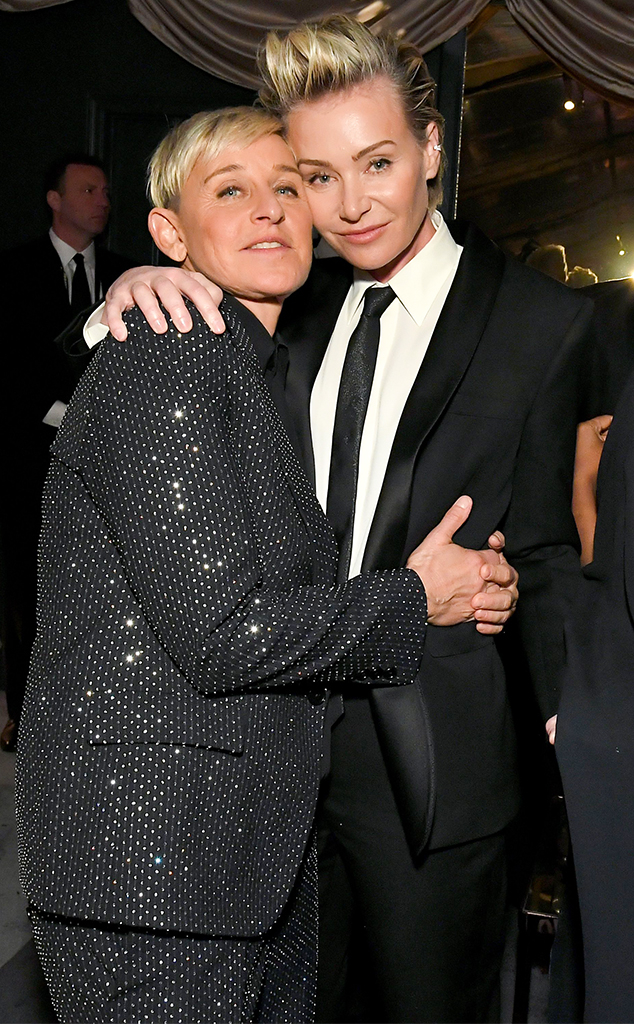 Rob Latour/Variety/Shutterstock
Do you remember what was Big in '04? Paris Hilton saying "That's hot." Nick Lachey and Jessica Simpson. Flavor Flav and Brigitte Nielsen.
None of those things are big anymore, but behind the scenes at VH1's Big in '04 Awards something much more momentous was brewing.
Dec. 1, 2004, happens to have been the night when Ellen DeGeneres ran into Portia De Rossi at L.A.'s Shrine Auditorium, after which de Rossi's life would never be the same.
Well, neither of their lives would ever be the same, because they've been together ever since, but de Rossi emerged like a butterfly from her chrysalis, slowly but surely, finally embracing who she was.