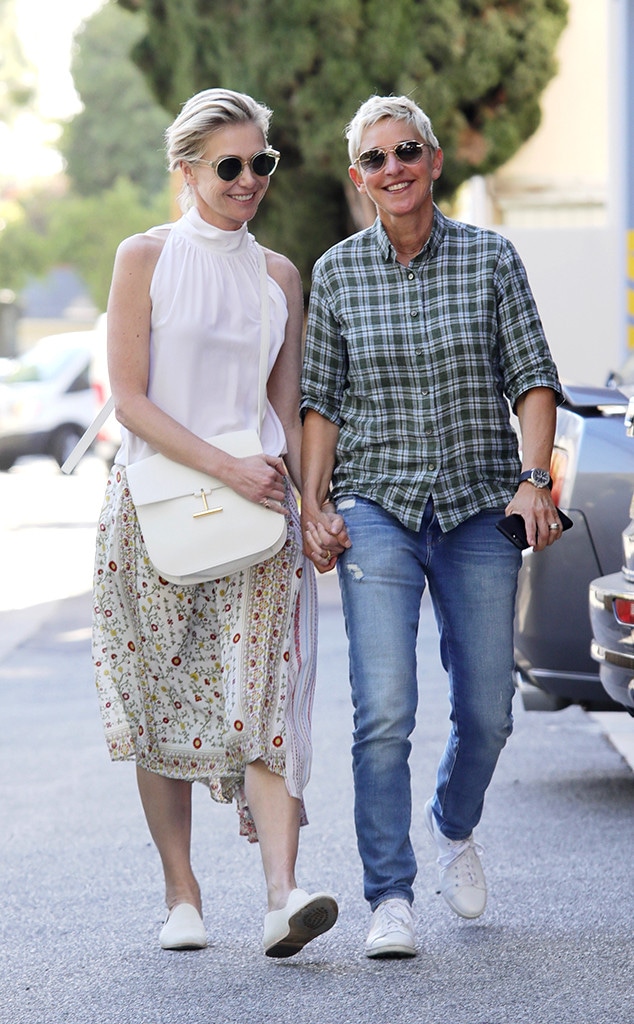 APEX / MEGA
It's the thought that counts!
Ellen DeGeneres decided to surprise wife Portia de Rossi for the 15th anniversary of the day they started dating. There was just one, er, little problem.
"Portia and I started dating 15 years ago today. I hired a plane to fly by the house with a banner that said 15 with a heart. I should have specified the size," Ellen wrote on Saturday on Instagram, alongside a video of the aircraft and its tiny banner.
Ellen and Portia wed in August 2008 at their Los Angeles home. Portia wore a pink Zac Posen halter bridal gown. Ellen sported a white sheer Zac Posen suit. In August, she shared footage from their wedding to mark their 10th anniversary.
Their wedding took place a few months after the California Supreme Court overturned a state ban on same-sex marriage. But the following November, voters passed a ballot measure that defines marriage under the California Constitution as only between a man and a woman.
Five years later, a federal appeals court ruled that gay marriages could resume in California. In 2015, a Supreme Court ruling made same-sex marriage legal nationwide.