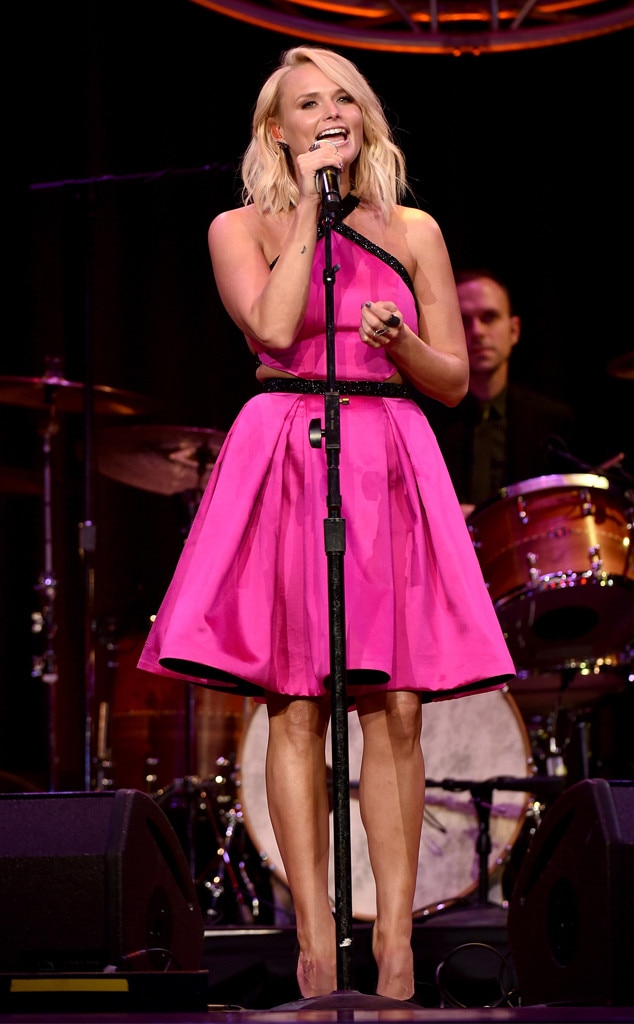 John Shearer/Getty Images for ACM
Miranda Lambert continues to pour her heart out onstage as she recovers from her split from Blake Shelton.
Dressed in a hot pink halter skater dress with black trimming, she performed Loretta Lynn's 1972 song "Rated X," which is about divorce, as part of a tribute to the country music icon at the 2015 ACM Honors on Tuesday.
The track contains lyrics such as, "Well if you've been a married woman / and things didn't seem to work out / Divorce is the key to bein' loose and free / So you're gonna be talked about."
"She sang songs that were not necessarily appropriate to sing at times, like this for me," Lambert told the audience. "So, I'm so thankful for women empowerment."
Lambert, 31, and Shelton, 39, revealed in July they are divorcing after four years of marriage. They have no children together. At an August concert, Lambert addressed the split onstage.