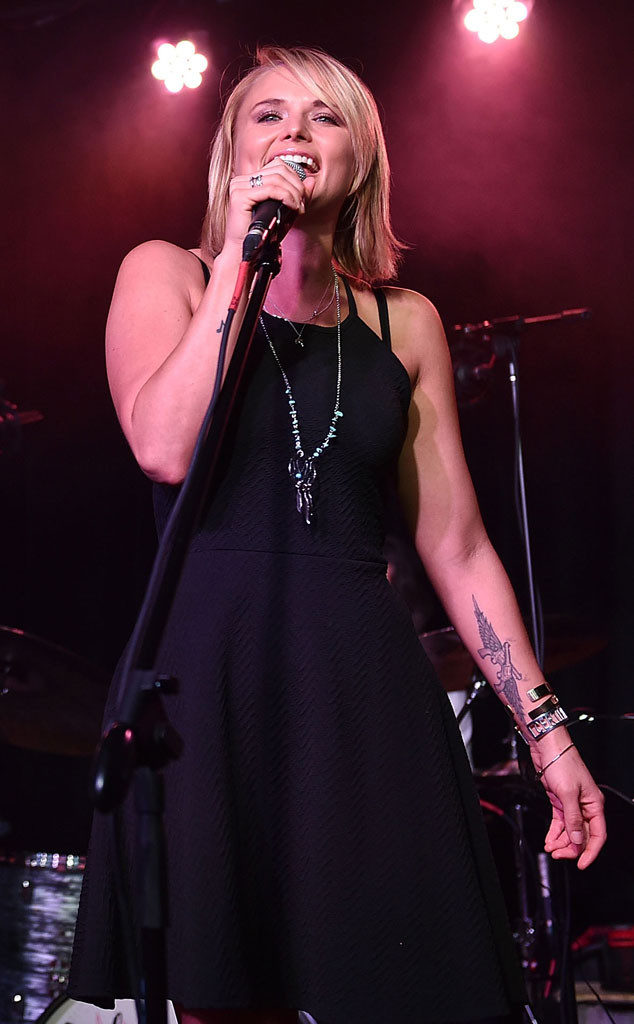 John Shearer/Getty Images for WMG
Miranda Lambert isn't afraid to get a little personal onstage.
Friday evening was another big show for the country singer who helped make night two of WE Fest 2015 in Detroit Lakes, Minn., a success.
But while performing her biggest hits for thousands of concertgoers, many attendees couldn't help but notice the blond beauty make a comment about her personal life.
According to multiple fans, Lambert reportedly joked to the crowd, "I wish I've been drinking all day, I deserve it. I just got divorced."
Some were quick to feel her pain. Others took it as an innocent joke from the newly single singer. Regardless, Lambert carried on with her show that included renditions of "Over You" and "All Kinds of Kinds."