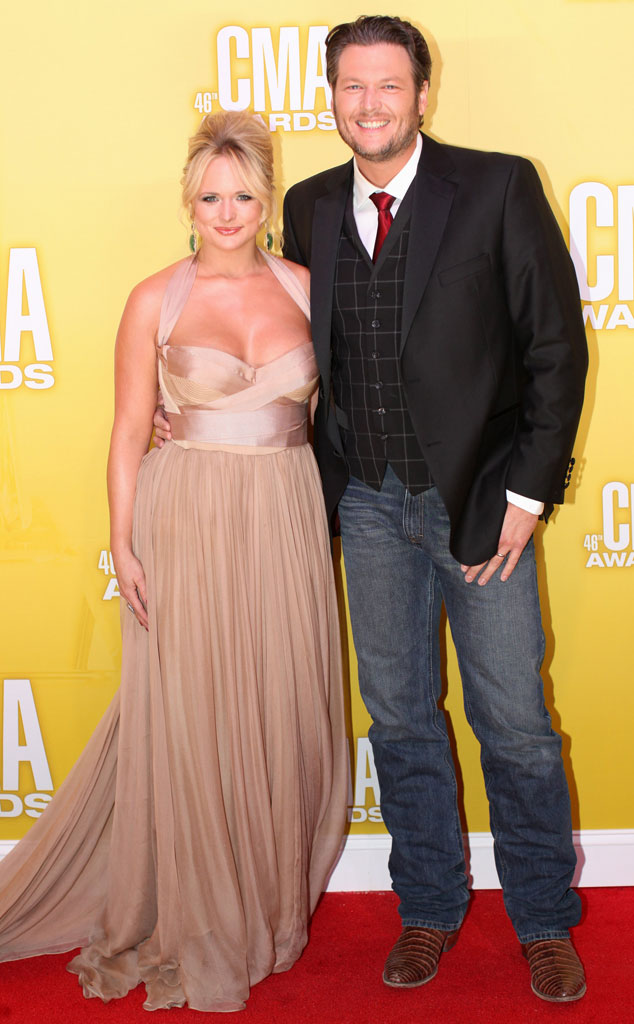 ABC/SARA KAUSS
Whatever the reasons for their split may be, Miranda Lambert and Blake Shelton appear to have put their differences aside and have banded together one more...to help a friend.
The two exchanged tweets on Friday, four days after they announced their divorce, to promote mutual friend and country singer Ashley Monroe's third studio album The Blade, which was released that day.
"Hey @mirandalambert can u believe there's people who haven't bought @ashleymonroe new album?" Shelton, 39, said on Twitter. "Isn't that shocking?!!"
"@blakeshelton no I can't because it is the best work she has ever done!" Lambert, 31, replied three minutes later. "I love it! We love you @ashleymonroe."
"Yes we do!!" Shelton added.
Monroe, 28, responded to both of them on Twitter.
"Awwww THANKS GUYS," she said. "Love you both."